At a time when information overload is the rule rather than the exception, it is becoming increasingly important to use employees' working time in the most meaningful way possible. This includes saying goodbye to the paper economy and relying instead on the digitization of documents. At digitization covers a wide range of aspects for converting data or processes into digital form. In this article, we focus on physical documents that are converted into digital files and stored electronically to use them more effectively. You will learn how to digitize your documents and what benefits this brings.
This article was written in German, automatically translated into other languages and editorially reviewed. We welcome feedback at the end of the article.
What are the benefits of digitizing documents?
The digital office has already found its way into many companies. Many documents and records that we printed out, edited by hand, sent in letter form or physically archived a few years ago are now found as digital presentations, Word documents, Excel spreadsheets or e-mails.
However, companies still do not function entirely without paper. After all, countless documents still reach their desks by mail: invoices, offers, signed contracts or resumes of applicants. For these documents, too, there are many good reasons why you should digitize them. For one, you save space by not having to archive physical copies. You can quickly and easily search for specific information without having to dig through documents and files, saving you time and effort. You can also share and edit digital documents quickly and easily without having to copy or send hard copies first. A variety of document management solutions are available on the market for this purpose.
And ultimately, digital documents are more secure because they can be protected with passwords and encryption to ensure that only authorized people can access them.
Basic requirements for digitization
There are several ways to digitize your documents. On the one hand, the hardware used is relevant here, but also the file formats used and the software solutions for further processing.
The right hardware
Here are some of the most common tools:
Smartphone camera: The easiest option, should you not have a scanner, is to photograph your documents with your smartphone camera and then convert them to PDF format. The manual effort here is quite high and the image quality fluctuates. Therefore, rework is often necessary in the digital form.
Digital cameraA digital camera can also be used to digitize documents. This usually provides better image quality than a smartphone. However, you also need to make sure that the image is clear and easy to read.
ScannerA scanner is the most effective tool for digitizing documents. For companies with a high volume of documents, the scanner is mandatory. Here there are models that can automatically scan entire stacks of documents.
Scanning Service: A scanning service is a company that performs digital document capture tasks for other companies. They have hardware and software that can perform these tasks on a large scale. The scanning service receives the physical documents, letters, etc. sent directly to them and forwards the finished files through predetermined Interfaces on to the actual company.
What file formats should you use for saving
When you digitize documents, there are several file formats you can use. Here are some of the most common formats:
PDF: The PDF-format is ideal for documents that should be kept in their original format, as it preserves the formatting and layout of the original documents.
JPG: JPG-Files are ideal for images because they can be compressed to save storage space.
PNG: The PNG-The PNG format is ideal for documents that combine images and text, as it supports transparency and maintains the quality of the images.
TIFF: TIFF files are best for high-quality images because they can be compressed without loss.
Digitize documents: Step by step
The process of digitizing documents can be summarized in a few simple steps.
Preparation

Before you digitize a document, make sure it is complete. Remove damaged sheets and make sure all pages are in the correct order.

Settings

The settings for your scanner should allow its good readability of the letters. Also pay attention to the resolution you use to make sure that the files are not too big or too small without compromising the quality of the result file.

Save

After scanning, store your digital files in a secure location, well structured and accessible to relevant staff. Make sure you name your files correctly and organize them into folders for easy retrieval.

Process

In order for the digitized information to benefit your company, it must be further processed. Specialized software developed for digitizing documents helps with OCR-technology (Optical Character Recognition) to recognize and process text in digital documents. Through intelligent solutions such as Konfuzio, which uses methods from the Artificial intelligence even complex and diverse documents are easy to edit.

Backup

Make regular backups and archive your digital files to make sure you don't lose them if something happens to your computer or storage device.
In practice, the hardware in the company is set up so that employees without specialist knowledge can carry out digitization with good results.
The issues of storage and backup should also not be left to individual employees. Rather, company-wide solutions and processes are important. This is the only way to comply with data protection rules.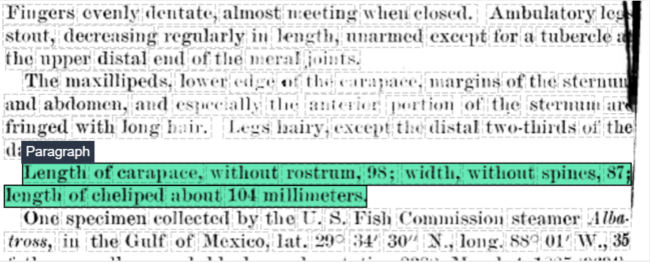 What happens next
To work truly efficiently and securely with digital documents, reliable storage is important. Cloud solutions offer physical security by distributing copies across multiple locations. Technically, security is also always up to date through encryption and access restrictions. This means that digital files and documents can be archived securely for the long term.
Just as important, however, is what can be achieved with the digitized data. Because digitization is not an end in itself. The processing using OCR and AI technologies enables use in all areas of the company, be it personnel, finance, production or customer service. Here has confucio has set new standards by combining assisted AI training with self-learning algorithms to continuously improve and accelerate the accurate processing of digitized documents. Through the thus enabled automation of digitization processes, the processing and use of data can be further accelerated so that data is available to employees or IT systems in near real time.