Where paper documents once made up the bulk of our communications, it is now electronic messages and digital documents that define our lives. Nevertheless, digitization has not yet advanced far enough for us to banish physical mail and documents from our daily lives altogether.
This is where the post-scanning approach comes in, combining the familiar cycle of analog with the speed and convenience of digital. Coupled with Artificial Intelligence (AI), this development is steering the scanning process in completely new directions.
This article was written in German, automatically translated into other languages and editorially reviewed. We welcome feedback at the end of the article.
Mail scanning - definitions of terms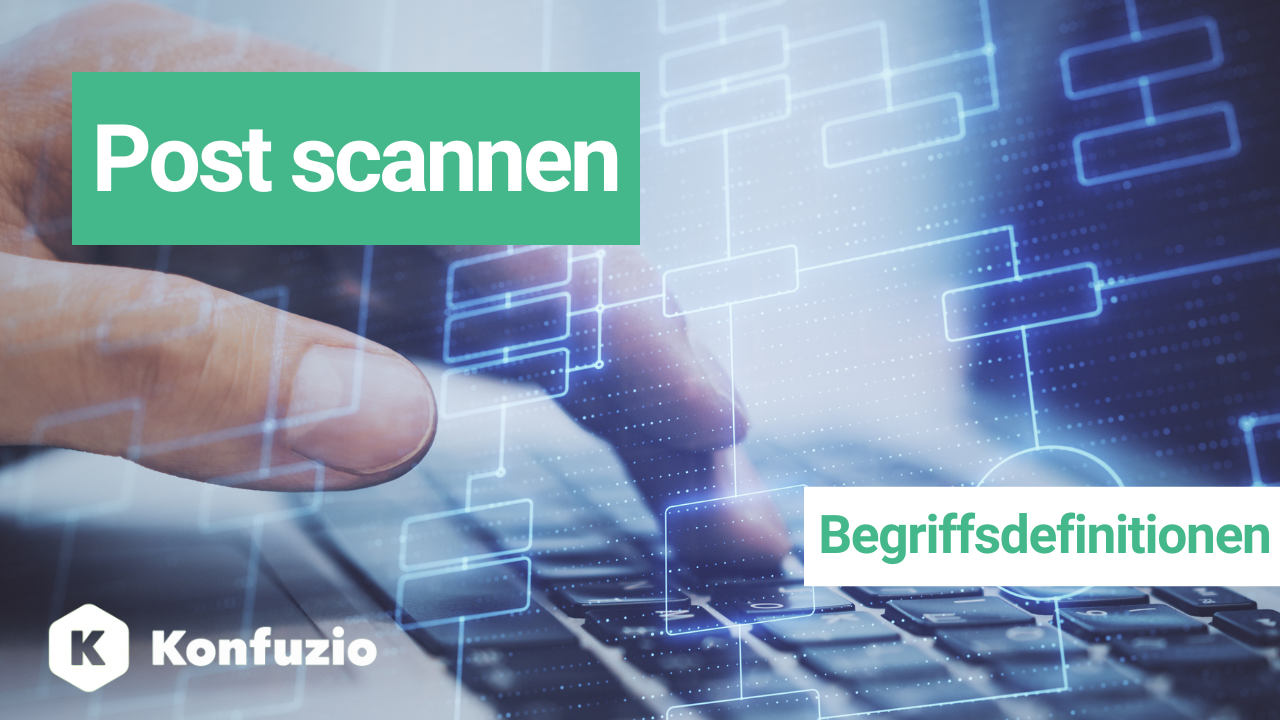 There is a risk of confusion with the following terms, which is why we are taking a closer look at them:
What is "Scan mail"?
Postal scanning refers to the process of digitizing physical mail or documents using advanced scanning technology. It involves converting paper documents, letters, or other postal content into electronic files. This process allows the information from the physical documents to be stored, organized, forwarded or archived in a digital format.
What is "E Mail"?
The term "E Mail" is strictly speaking an electronic mail service of a well-known mail-order provider. With this service, users send, receive and manage digital letters. It is essentially a secure and legally valid e-mail service.
What is "Postscan"?
"Postscan" is a term that, like "e-Post," is used in connection with services provided by a popular mail-order provider. This is a modern solution that makes it possible to convert physical mail items into digital formats. This service is aimed at companies and private individuals.
What is "E-Postscan"?
The service "E-Postscan", on the other hand, refers to the option of receiving physical paper mail in digital form in addition to the original format. This service involves forwarding physical mail to a digitizing station run by shipping providers. The mail is opened there, scanned and made available to customers in digitized form.
Mail scanning at a glance
Functions of the E-Postscan
Key features of an incumbent provider's service include:
Feed: Decide which version you want to use for daily processing of your mail.
Process separation: The separation of the contents of each program is done according to the respective documents.
Scan: The incoming mail items are scanned on the same day.
Color: It is possible to submit PDF documents in color.
Full text: You can search the contents of the PDF documents in your existing IT systems.
Digital mailroom: The service provider distributes the mailings by e-mail - to the recipients in your company, including employees in the home office.
System partner: Within the framework of the functions offered, it is possible to integrate partner solutions that authorize the automatic transfer of digitized items from E-Postscan.
Which mail is suitable for scanning?
The following overview informs you about mail formats that are suitable for mail scanning:
| Shipment type | scannable mail | non-scannable mail |
| --- | --- | --- |
| Letter mail with/without additional services | | |
| Letters (standard, large, maxi), postcards | X | |
| Infopost | X | |
| Shipments with premium address | X | |
| All types of registered mail (return receipt, handwritten, etc.) | X | |
| Other shipment types | | |
| Postwurf, Postwurf Special | | X |
| Promotional info mail (e.g. catalogs) | | X |
| Press mail | | X |
| Streakband newspapers | | X |
| Shipment types with special content | | |
| Blind mailings | | X |
| DVD broadcasts | | X |
| Photopost | | X |
| Packages and parcels | | X |
| Shipments of goods | | X |
| Book shipments | | X |
| Special shipment types | | |
| Express shipments | | X |
| Postal delivery order | | X |
| Postident | | X |
| Letters with cash on delivery | | X |
| Shipments with additional charge | | X |
Status 07/2023
Prices and job data configuration for mail scanning
Depending on the shipment volume, the prices of the different rates vary. Starting at one shipment per day, the aforementioned provider offers the smallest package for a flat monthly rate of €17, plus €0.83 per shipment. The packages scale up to 1,500 items per day. The largest package is offered for a flat rate of €429, plus €0.26 per shipment.
Note: The prices quoted are base prices plus VAT. For detailed information on prices and order data, please refer to here.
Mail scanning - process flow
The Digitization process of incoming mail is divided into several steps:
First, incoming mail items go to the scanning station for conversion to digital formats.
During sorting, letters that are unsuitable for scanning or should not be scanned are sorted out.
The actual digitization involves scanning the mail using technical parameters.
Once the data is ready, the digitized information is either transferred to or made available for the customer.
Depending on the requirements, the scanned or non-scanned items are either shipped to the customer or temporarily stored or safely disposed of.
At this point, we present to you Konfuzio. The innovative AI-powered technology paves the way for a more advanced, accurate and timely method of scanning mail. Vendors and businesses benefit from automated presorting, accurate scanning and intelligent Data extraction. This opens up opportunities not only for cost reduction, but also for more effective use of information and a more environmentally conscious approach.
Konfuzio - Artificial intelligence for efficient mail scanning
Konfuzio revolutionizes the process of scanning mail. Through the use of artificial intelligence (AI) and Machine learning (ML), the process is optimized and accelerated.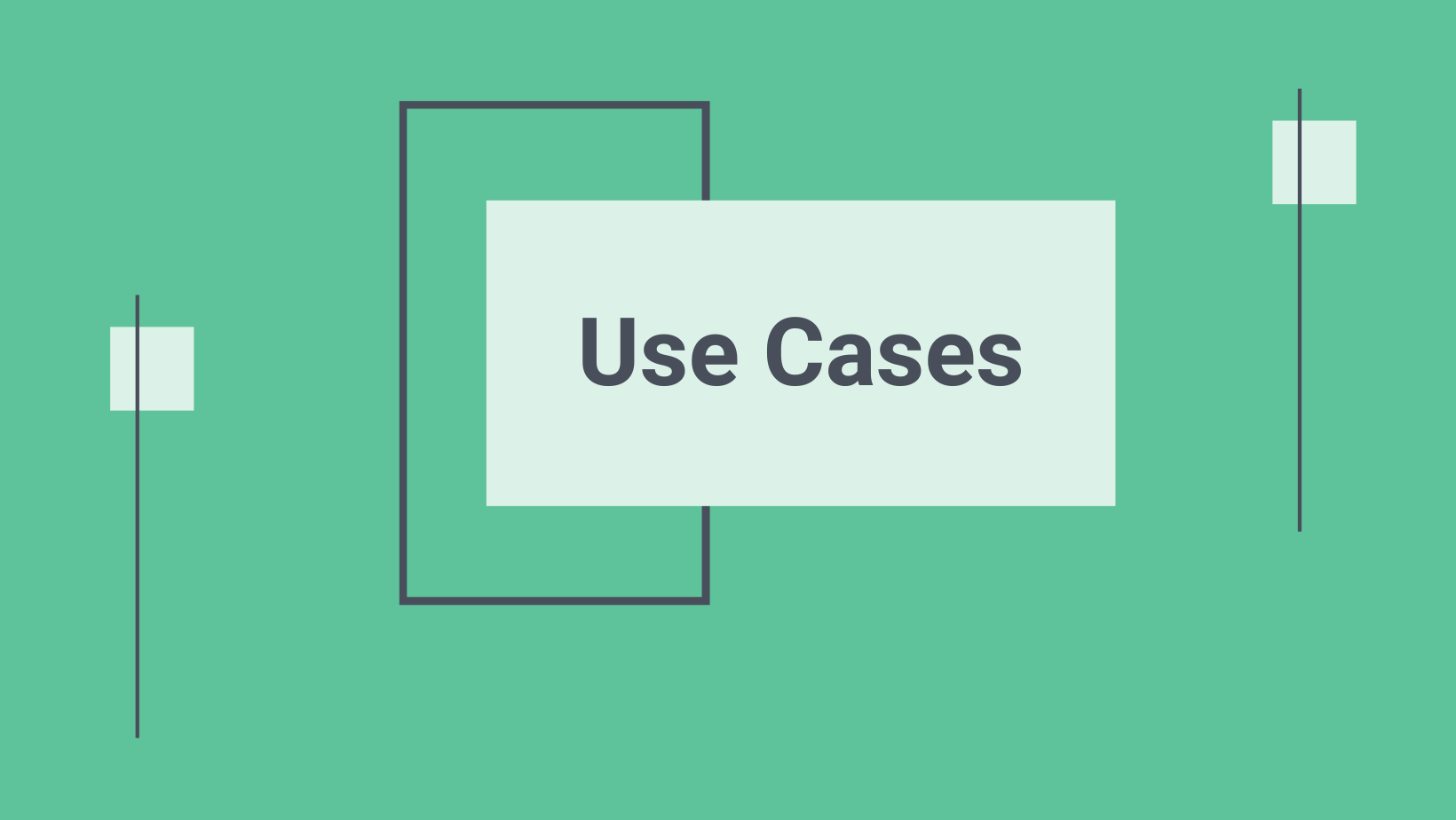 How does Konfuzio optimize mail scanning?
Automated presorting
Konfuzio technology enables automatic recognition of relevant mail items after digitization. Unimportant letters or letters that cannot be scanned are automatically sorted out, minimizing human intervention.
Precise scanning
The AI adjusts the scanning parameters for the scanning process. This results in clear, high-resolution digital copies. For information on technical requirements for scanning shipment documents, contact here.
Intelligent Data extraction
Konfuzio's technology goes beyond just scanning. It is able to extract important information such as address fields, invoice data, keywords and handwritten notes from the Extract documents.
Secure archiving and access
The digital data is stored reliably and securely in Cloud platforms. This enables easy and location-independent access to the information. Konfuzio meets all requirements of the EU General Data Protection Regulation and is data protection compliant according to EU-DSGVO both as an organization and as software.
Advantages of the implementation of Konfuzio
Some of the benefits of supporting Konfuzio include:
Time savingThe automated process significantly reduces the time employees spend on manual sorting and scanning.
Improvement of the error rate: AI-based technology minimizes human error and ensures precise and accurate results.
Quality improvement of data usage: Intelligent data extraction enables postal scanning service providers and enterprises to use and analyze their information more effectively.
Scalability and integrationThe Konfuzio is scalable, enabling scan providers and enterprises to keep up with increasing job volumes without adding additional human or machine resources. The technology also integrates easily with existing IT structures.
Konfuzio also enables your company to optimize the scanning process quickly and efficiently. Want to know how exactly AI technology works? Follow the Link and learn more.
Conclusion
Mail digitization service providers have made it their mission to offer mail scanning in response to the challenges of an increasingly digitized world. This service enables both individuals and businesses of all sizes and industries to receive physical mail in a digital format, store it, organize it and share it as needed.
But scanning mail means much more than digitization. Scanned mail is another step in the direction of digital document management and automated workflows.
Konfuzio's technology paves the way for a more efficient, accurate and timely method of mail scanning. For businesses and service providers, it opens up a range of advantages that will benefit you in the short or long term. Mail scanning is undoubtedly a process that can be optimized, with the implementation of Konfuzio playing a crucial role.
Contact us at any time to get in touch with our experts. We look forward to hearing from you.