OCR text recognition has been around since the 1990s, when it was used exclusively to simply digitize physical documents. This approach is now outdated, but the requirements of companies for OCR text recognition have changed, so it is no longer enough to simply provide documents as PDFs.
The companies also need the content digitized. This is done with the help of artificial intelligence.
The AI OCR text recognition recognizes individual letters and words in the document and puts them together to form a sentence. This enables companies not only to digitize physical documents, but also to access their content digitally, e.g. via full-text search.
Where you can use OCR text recognition and what OCR software looks like in practice, you will learn in this article.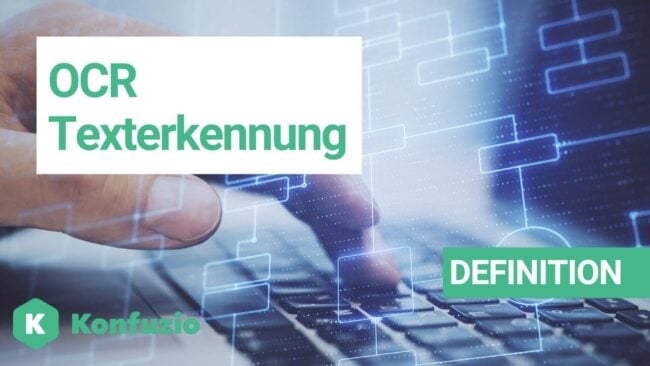 This article was written in German, automatically translated into other languages and editorially reviewed. We welcome feedback at the end of the article.
OCR Text Recognition: Definition
OCR stands for "Optical Character Recognition".
OCR text recognition uses a multi-step analysis to recognize individual letters and assembles them into words and then into logical sentences. In this way, different documents are reliably converted into files, e.g. in Word or Excel format.
In detail, the process looks like this:
Step: Preprocessing of images
Step: Segmentation
Step: Character recognition
Step: Post-processing of the output
How does OCR work? 4 steps
OCR works in principle like the human ability to read text or recognize patterns. Without OCR technology, humans must read a text, manually extract the required information, and enter it into a system, file, or database.
This process takes a lot of time and is prone to errors.
With OCR, the process works differently. The technology scans the text or image, improving the quality and extracting the data in several steps.
Step 1: Preprocessing of images
To make the data extraction as accurate as possible, you must first improve the image quality. This process is also called the image processing phase.
The clearer and better the image or document, the more accurate the data output.
In the pre-processing stage, OCR technology automatically identifies errors and corrects problems. Techniques used to improve image or document quality include:
Alignment: The document is straightened and the angle is corrected.
Binarization: The document is converted to black and white. This makes it easier to distinguish the background from the text.
Zoning: Zoning is also called layout analysis and is used to identify columns, rows, blocks, headings, paragraphs, tables and other elements.
Normalization: Normalization refers to the process of noise reduction in which the intensity values of pixels are adjusted to the average values of the surrounding pixels.
Step 2: Segmentation
During segmentation, one line of text after another is recognized. The following steps are used to do this:
Recognition of words and text lines: Lines of text and associated words are identified.
Font recognition: Font is identified based on documents, pages, lines of text, paragraphs, words, and characters.
Step 3: Character recognition
In this step, the software divides the document or image into parts, sections or zones. After that, it recognizes the characters that are in them.
Two approaches are used in character recognition:
Matrix Matching: Each character is compared against a library of character matrices. OCR technology performs a pixel-by-pixel comparison to match an image of a character to the corresponding character.
Feature detection: Recognition of text patterns and features of characters from images, e.g. size, height, shape, lines and structure of a character. These are then compared with the library.
Step 4: Post-processing of the output
Techniques and algorithms improve the accuracy of data extraction to achieve an optimal result. For this purpose, the data is first detected and corrected if necessary.
In addition, the corrected data is compared to a vocabulary or character library for grammar checking and contextual reasoning to complete the post-processing phase.
Where can you use OCR text recognition?
OCR text recognition is already finding more and more use in everyday life, for example in the form of a translator app or when scanning data on a credit card using the smartphone camera.
It also provides document management services in the form of a OCR software important work. The goal here is to make paper documents available in a fast way.
Functions
You can perform the following actions through OCR text recognition, for example:
Full text search of all scanned documents
Fast processing of documents through availability in the cloud and archive
Classification and thus easy assignment of documents
Above all, classification is a major advantage of OCR text recognition in the field of document management.
For this purpose, the software recognizes individual categories, certain data and properties (attributes) of a document and can determine the document type accurately and quickly based on these characteristics.
With OCR software, you benefit primarily from its simplified and automatic indexing and distribution of documents in your company's document management system.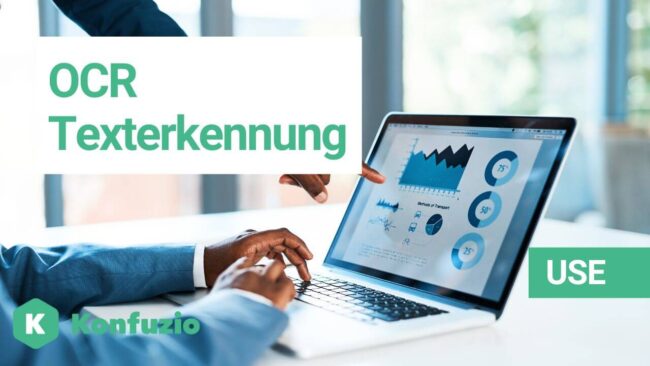 Areas of application of OCR technology
OCR text recognition can be used in any field as long as the goal is to optimize document management.
This can look like this, for example:
Digitization of scanned letters and invoices
Easy searchability of scanned documents
Archiving files and documents
Preparation of documents to be processed with other software
Editing of scanned or photographed texts
The focus is primarily on optimizing document management and digital inbox. This means that documents no longer have to be read out and assigned manually, but can be read, categorized and delivered to the relevant person or filed in the archive within seconds.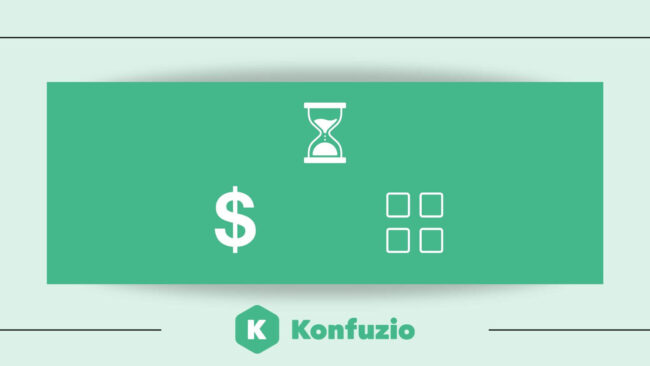 Advantages of OCR text recognition
The advantages of OCR text recognition in the form of the right OCR software in your company have already become clear from the previous points.
The following is a recap of the benefits of OCR for your business:
Massive time and resource savings in document management
Cost savings due to greatly reduced effort in handling digital documents
Low effort due to automated recognition of text in all document types (PDFs, scans, images, fax, etc.)
Reliable categorization and assignment of documents
Make text from images available within seconds
Easily search all scanned documents
If you want to optimize your document management and make it efficient, you can't get around OCR text recognition and the OCR software that goes with it to manage your documents.
OCR text recognition in practice: Konfuzio
There are many simple software programs for OCR text recognition on the market. However, if you want to optimize your business in the long term, it is worth taking a look at a OCR Software with AI.
AI not only helps you make your document management more effective, but also allows you to maintain your speed as you continue to make changes.
One such OCR application that is optimized by AI is provided by Konfuzio, for example.
Konfuzio is a cloud- and on-premises-based AI software that offers more than just plain text recognition.
This makes it suitable not only for pure text recognition, but also for document management in the company.
The advantage here is: Through the AI and the individual structures, you can decide yourself which functions you use and which focus your Konfuzio should have.
Try OCR from Konfuzio for free: This is how it works
Do you want to use the pure OCR text recognition service of Konfuzio test once for free, proceed as follows in the software:
Registration

Register for free and create your own project.

Online documents OCR:

Upload your document and Konfuzio will extract the text in seconds.

Image to text:

Also images like JPG or PNG and handwriting can be read. Other formats like HOCR are possible on request.

Intelligent text recognition:

With Konfuzio, the font size matches the original document exactly. On request, you can also check the OCR text online in SmartView and correct it directly in the document.

Export as PDF/A for archiving:

You can now download the document. Also a CSV export is available to get a list of all documents in the project. 

Smart storage for all documents:

After the upload you get access to the original version and the PDF/A incl. OCR text. You can then search and copy this text online.
More than just OCR text recognition
As already mentioned, Konfuzio can do more than just text recognition.
This is made possible by the optical-semantic AI (Hybrid AI), which you can customize via the Konfuzio user interface. It is based on the following technologies:
OCR (optical character recognition)
NLP (natural language processing)
CV (Deep Learning for Computer Vision)
For example, Konfuzio is suitable for the following document types:
Due to the versatility of the application, the main beneficiaries are System houses, consultancies and large companies from the functional spectrum of Konfuzio. But also smaller companies and private users can use the offer.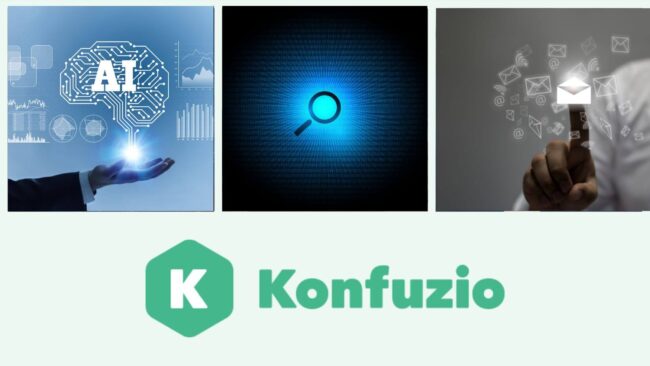 Brief functional overview
Above all, the various functions are designed to fit them seamlessly into your workflow. Here you can see a short overview. You can find more concrete information at Konfuzio itself:
Optimize input management
Edit emails with attachments
Implement API & SDK development individually
Preparation for DMS/ECM and Document archive
Sophisticated indexing and search functions
Particularly accessible software documentation
Integration possibilities
In the area of interfaces and integration options, Konfuzio is broadly positioned:
SAP
Microsoft Dynamics / NavisionTeams
Microsoft Excel
Airtable
Google Docs
ELO
Other RPA, ERP or CRM systems
All advantages at a glance
Konfuzio is particularly characterized by its individual application possibilities. As a user, you benefit from the following applications:
No hardcoded rules
Customizable AI
No rigid layouts
Scalable
Scanning of documents & images possible
70+ languages
Prices vary depending on the scope of use and installation environment. You can find the prices in the current Price list.
Provider for pure OCR text recognition
If you really only want a tool for OCR text recognition, the following are alternatives:
Tesseract
Verify
Kofax OmniPage
Conclusion: OCR text recognition in everyday life and businesses
If you need to spend too much time on document management in your daily life or business, OCR text recognition software is necessary.
This not only saves you a lot of time, but also minimizes the errors that can happen when transferring from analog to digital.
If you want to optimize document management in your company, you should look for a suitable OCR software. Depending on your requirements, it may even make sense to look into complex software that works with AI.
No matter what you need OCR text recognition for, it will make your life easier and less stressful.
Do you already use OCR text recognition? Which tools do you use? Feel free to write me your opinion on the topic and further questions in the comments!