An IDP platform is important for companies that need to process large volumes of partially unstructured documents in a short time.
By automating document processing, companies can work efficiently, reduce errors, save costs and comply with legal requirements.
Learn what to expect from an IDP platform and how it can optimize your business in this article.
This article was written in German, automatically translated into other languages and editorially reviewed. We welcome feedback at the end of the article.
What is Intelligent Document Processing?
The intelligent data processing (IDP) is a type of intelligent automation that helps users automatically find the case-relevant information in the abundance of documents and control further processing in context.
Read more about the topic here Document Processing and IDP software.
Advantages of the IDP platform for your company
Many companies process their documents using outdated methods and manual labor. In the process, the processes are neither efficient nor error-free.
If you use an IDP platform for yourself or your customers and users instead, you will benefit from these advantages:
Cost savings by drastically reducing the cost of processing large volumes of data
Higher Throughput Data Processing (DDV): Reduced need for highly skilled professionals to manually edit documents
Ease of use through fast set-up and automation of processes
Process efficiency through end-to-end automation of document-centric processes
Increasing accuracy: Immediate significant increases in data accuracy through the use of AI.
Strengthening the strategic goals through automated data processing leads to the improvement of the customer experience.
With an IDP platform, you make document management easy and efficient. Not only will you save money, but you'll also improve employee and customer satisfaction.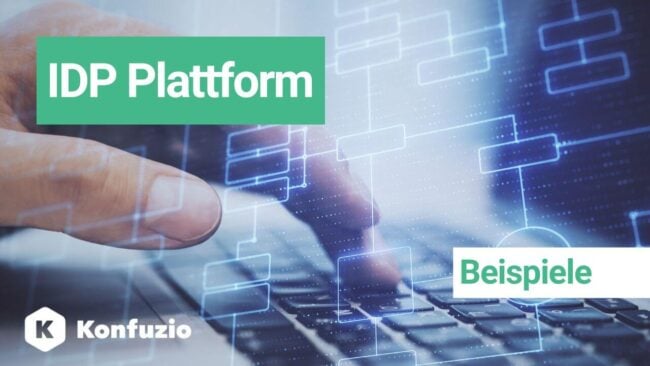 IDP platform: examples of application
IDP can be used in any industry. Depending on the industry, the use cases differ.
If you would like to use the advantages of IDP software in your company, the following possible applications can serve as inspiration:
Categorization and extraction of data by RPA
digital document archiving
Claims Management
Fraud detection
Case investigation
Contract management
Mortgage loan application processing, customer onboarding, and cashback and loyalty program automation.
Decide for yourself to what extent the software is suitable for your specific requirements.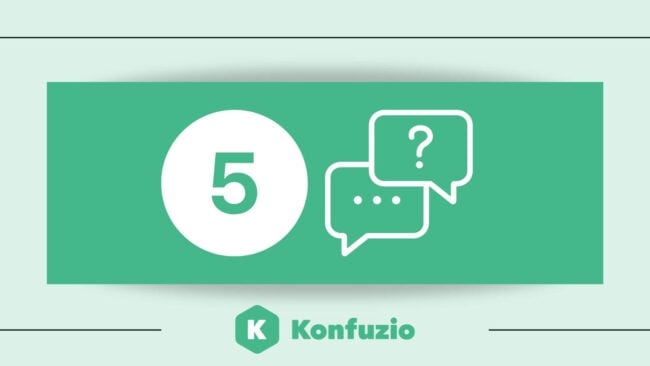 Choosing the best IDP platform: 5 questions
The right IDP platform is one of the critical components for business process automation. Use the following 5 questions to find the right, effective and powerful IDP platform for your business.
Question 1: Is the IDP platform powerful enough?
The IDP platform must be able to leverage effective technologies to deal with the day-to-day and real-world challenges of document processing.
Is the platform powered by powerful AI technologies so that it automatically learns and improves from the documents it processes?
Can the platform capture and process both typed and handwritten text?
Can the solution capture and process structured, semi-structured and also completely unstructured documents, i.e. does the solution understand the context in the documents?
Can the solution handle formats with poor image quality and perform quality enhancement at the same time?
Question 2: Can it be integrated into the existing infrastructure?
It is no longer necessary to spend weeks or even months making adjustments to conventional solutions.
Can the solution be operated in a cloud environment?
Can they be easily integrated into existing infrastructures?
Is it compatible with other business applications such as RPA?
Is it suitable for different industries?
Question 3: Is the IDP platform user-friendly?
It is necessary for the IDP platform to offer a user-friendly software solution to make it worthwhile.
Is the platform easy to use for employees without prior technical knowledge?
Was it designed using the no-code principle?
How accessible is the user interface?
Can new use cases be created without help if needed?
Question 4: What is the vision of the IDP solution provider?
The crucial factor when deciding on a current technology such as IDP is to find a reliable provider with whom you can enter into a long-term cooperation.
What is the provider's vision for the future?
Is there a detailed product roadmap?
How will the platform be improved?
What kind of ecosystem does the solution support? What does the solution provider's customer service look like?
Question 5: Does the platform add economic value?
In the end, the decisive factor is whether it is possible to achieve the business goals by using the IDP platform.
Can the solution grow the business?
Is it easily scalable?
Does it enable more efficient straight-through processing?
Can it increase productivity?
Can end-to-end automations be performed with the platform?
Summary: The characteristics of a good IDP platform
The characteristics that make up a high-performance IDP platform are as follows:
A flexible ability to capture, classify and extract structured and unstructured data from any document
A cloud-based, rapidly scalable solution
Easy integration and compatibility with existing software
Industry-independent and intuitive to use
An experienced, forward-thinking team behind the IDP solution
Now you know what is important when selecting an IDP platform. In the next chapter, you will find out how something like this can look in practice.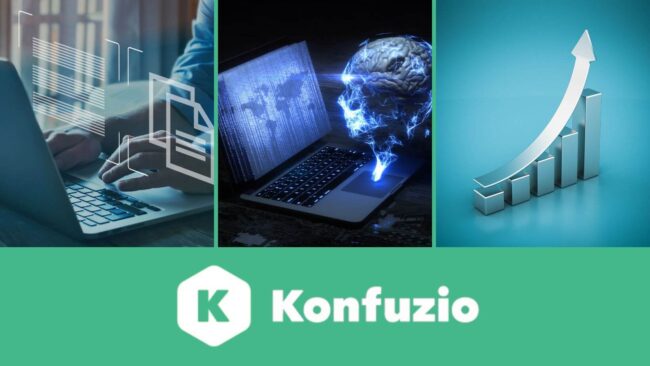 IDP platform in practice: Konfuzio
Konfuzio offers IDP software with AI-based OCR for all document types.
The focus is on fast and reliable retrieval, categorization and processing in different languages to enable the optimization of data and document-related processes.
The provider targets companies of all sizes, but especially system houses, consultancies and large enterprises.
Typical use case documents include:
Through Hybrid AI consisting of the hybrid use of different AI technologies, Konfuzio can immediately infer the complete context of a document from a technical point of view. Thus, AI investments can be minimized and AI projects can be significantly standardized.
Intelligent Document Processing (IDP) can be incorporated into existing processes through various integrations. This has the following advantages:
Quick and easy setup
Reduction of processing costs
Suitable for business users
Automation in all areas of the company
Customizations by developers
Processing of any documents
Intelligent document processing functions
Konfuzio's IDP platform helps organizations manage documents, streamline business processes and improve workflows.
In this way, companies themselves or their customers and users can be supported holistically:
Intelligent Document Processing for automated document processing
Input Management: Processing of your mail and incoming e-mail including automatic extraction of data from PDF, image, Word, PowerPoint and Excel documents such as invoices, waybills, contracts and system reports
Automatically categorized filing thanks to document classification
Emails with attachments: Extraction of email data such as orders, lead notifications, system alerts, and trip confirmations
API & SDK Development: Extensive access for developers to the web interface and document AI. With the AI and UI module, you can implement your own document workflows in a particularly individual way.
Preparation for DMS/ECM and Document archive: Automatic preparation and correction through categorization, assignment and filing in the document archive. Secured and qualitative recording of index values and search filters.
Sophisticated indexing and search functions for easy automatic storage, processing and retrieval of documents
You can use Konfuzio's AI software via web browser and REST API and process PDF, TIF, PNG, JPG, JPEG and email formats.
The powerful solution can be implemented both in the cloud and on-premises.
A special highlight is the Python SDK, with which you can use the AI thanks to the OCR SDK train for special document types and further individualize their application.
Integration
If you want to automate your company in a holistic way, you should also pay attention to which other programs the IDP software is compatible with.
In the "Integrations" area, Konfuzio offers the following options, for example:
Google Docs
Microsoft Teams
Microsoft Excel Power Query
Airtable
Numerous other RPA, ERP or CRM systems
Konfuzio offers IDP software that you can easily integrate and quickly deploy. The possibilities are limitless, since you can train and develop the AI. Thus, the IDP software is used to increase the efficiency of document processing and thus of the entire company.
Konfuzio in check: Is the IDP platform suitable?
The following points - as already listed above - are characteristics of a good IDP platform:
Flexibility
Cloud-based and fast scalability
Easy integration into existing systems
Industry-independent
Intuitive handling
Experienced, future-oriented support
If you now want to find out whether Konfuzio meets the requirements, the questions can be answered as follows:
Flexibility: Yes, through adaptive AI and Python SDK suitable for both structured and unstructured documents
Cloud-based and scalable: Yes and yes
Easy integration: Given, wide choice, e.g. REST API, Google Docs, Microsoft applications and other RPA, ERP and CRM systems.
Industry-independent: Yes
Intuitive handling: Yes, through numerous options for customization of the application
Support: Experienced (since 2016) and future-oriented by claim of continuous development of Konfuzio
Conclusion: Automate your business with IDP!
An IDP platform optimizes your document processing beyond pure OCR software.
What are the advantages of an IDP platform?
By using an IDP platform, you save money, increase data processing and its accuracy, and provide an improved customer experience.
Which industries benefit from an IDP platform?
Companies from all industries can use the IDP platform, e.g. healthcare, public administration, insurance, Banks and much more
Where can you use the IDP platform specifically?
Specific examples of the use of an IDP platform include fleet management via vehicle registration document scan, expense reimbursement via receipt and voucher scan, or insurance claims processing.
In my opinion, an IDP platform is mandatory for all companies that deal with a high amount of data processing and want to operate successfully and efficiently.
What do you think about IDP platform? Do you already use it? Feel free to write me your opinion on this topic in the comments!