Hyperautomation, the extended automation of cognitive tasks, is a driving force of the digital transformation and solution for current developments such as a shortage of skilled workers and increasing remote work. The holistic and cross-departmental intelligent optimization of even complex business processes enables enormous increases in efficiency and productivity in companies in all industries, while at the same time unleashing employee potential, reducing risks and improving the customer experience. Read below to learn how you can leverage hyperautomation in your business today to strengthen your competitive position.
This article was written in German, automatically translated into other languages and editorially reviewed. We welcome feedback at the end of the article.
What exactly is hyperautomation?
Hyperautomation is defined as the enterprise-wide implementation of AI-powered RPA (Robotic Process Automation) to holistically automate and optimize business processes - supporting employees across departments. The interaction of expertise, workflows and data is optimized much more economically and effectively.
Hyperautomation involves automating as many processes and tasks as possible within a company. The aim of hyperautomation is to improve the efficiency, accuracy and speed of business processes throughout the company by replacing manual activities with automated tasks on a large scale (e.g., in data entry, customer service or finance and accounting). A distinction can be made between different levels:
What is automated? other cognitive tasks
How to automate? self-optimizing (self-learning AI)
Where do you automate? Cross-departmental, company-wide uniform, in all industries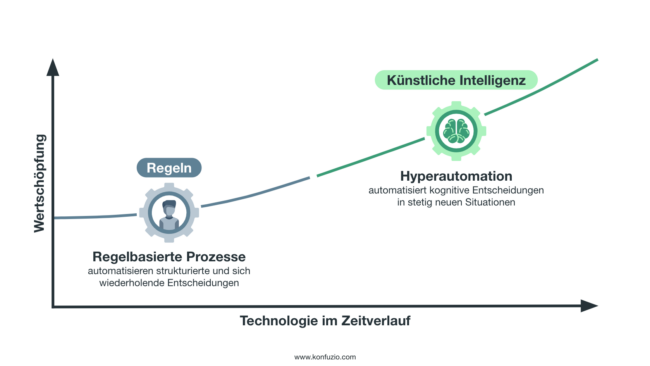 From binary logic to the whole spectrum of automation
RPA bots make purely binary decisions: Each decision here remains black or white, color-wise. The AI-powered process automation expands the color spectrum of automation: Dhe use of more complex cognitive functions enables more sophisticated applications.
The history of mankind is a history of inventing tools to make life easier. Robotic Process Automation (RPA) is defined as a technological, rule-based imitation of human labor for repetitive, time-consuming and manual tasks with defined patterns and structured actions. However, RPA is not suitable for all business processes because many processes do not follow simple rules or clear instructions for action. Processes with room for maneuver rarely exhibit binary decision patterns. Therefore, knowledge-intensive services are increasingly supported by AI to increase the effectiveness and efficiency of employees. Artificial intelligence enables machines to think, decide and act in a human-like manner.
Expand cognitive facets
For expanded applications of automation in enterprises, AI tools must be able to take on more complex and cognitively demanding tasks.
Learning systems can optimize themselves and enable thanks to Deep Learning autonomous processes - humans only need to check for critical decisions. The improvements show up continuously and increase over time. For complex cognitive tasks, AI can support human decision making and a human employee reviews the AI suggestions to accept or reject them. If the AI can perform workflows with a high level of confidence on its own, further work steps can be transferred to it.
Expand business areas
AI support reduces the risk of errors and relieves employees of routine tasks, making it easier to maintain consistent service quality. Digitally mapped and self-optimizing AI workflows also improve process understanding in organizational development and thus the efficient management of information flows in the long term. This is how you identify suitable application fields and create automated process chains in which all participants interact optimally and business processes are rapidly transformed.
An enterprise-wide hyperautomation strategy leads to more effective optimization of complex operations, improves decision making, accelerates services, and reduces costs. With hyperautomation, you can connect insights and data, workflows and services, and partners, employees, digital workforce (bots), and customers across departments in a holistic ecosystem - and achieve high performance at lower cost..
What technologies are used in hyperautomation?
Hyperautomation as enterprise-wide automation is enabled by sequential toolchains from AI-powered extension of rule-based solutions (Robotic Process Automation, RPA). Thanks to AI, the system learns continuously.
Konfuzio offers AI-powered automation solutions bundled in a platform for intelligent document automation workflows. The underlying OCR technology (Optical Character Recognition) and RPA is taken further by technologies such as Hybrid AI for both visual and semantic text recognition. Algorithms such as Machine Learning (ML), Deep Computer Vision (DCV) or Natural Language Processing (NLP) can recognize more complex and varying patterns. Intelligent workflows (Smart Workflows) are also used for automated process optimization. These technologies are strategically combined and orchestrated across the enterprise to digitize, manage and optimize business processes across the enterprise. You get a highly transformative solution that optimizes journeys, simplifies workflows, and thus improves business-critical factors such as customer experience and costs.
The strategically concerted implementation of a uniform company-wide hyperautomation strategy maximizes the potential of the tools involved particularly effectively, as there are no process losses due to, for example, handovers to non-automated departments. Data stored in documents from different sources is aggregated and then available throughout the company. This avoids duplicate work and conflicting "knowledge" in different departments. AI-powered automation technology makes internal and customer-facing workflows more transparent, tangible and clear. Complex company-wide operations in particular can be effectively optimized. You get maximum agility with maximum stability at the same time. The result: better decisions, faster services, and reduced costs.
Hyperautomation is often implemented in conjunction with other digital technologies such as cloud computing and Big Data analytics to create more sophisticated and efficient systems that automate processes at all levels of the enterprise.
Konfuzio offers maximum stability with maximum agility
Konfuzio offers a powerful and flexible AI for intelligent document management as part of enterprise-wide Process optimization. You can train the AI yourself: so specific requirements are also met. At the same time, evolving AI ensures that your business remains competitive.
In particular, the native integration of artificial intelligence into automation processes makes Konfuzio an application that itself learns the algorithms to process documents relevant to the business. The integrations on your existing systems achieve fast and sustainable effects with an identical IT backend and without high infrastructure investments. Thanks to an agile release cycle, we continuously and flexibly develop our scalable services.
Particularly intelligent: already learns on the individual case thanks to pre-trained ML models (you can start with just one document)
No hardcoded rules, no rigid layouts, user friendly
Scanning of documents and images possible (Hybrid AI for optical and semantic text recognition), for all common formats (e.g. PDF, TIF, PNG, JPG, JPEG)
Optimized document management through AI tools with extensive integrations for seamless work (REST API, Google Docs, Airtable, Microsoft Teams, Microsoft Excel Power Query, Salesforce, other RPA, ERP, DMS, BI or CRM systems).
Customization and training options for individual document workflows configurable via web interface or AI and UI module (e.g. to personalize which fields of a document the AI should read)
Particularly accessible and comprehensive software documentation for API and SDK development, can be trained for particular AI models using Python SDK
Thanks to Low and no code options both technical and non-technical users can automate complex workflows. Individual changes are possible thanks to numerous source code modules for technically skilled users.
Partner ecosystem for implementing integrated AI solutions
Ressource-efficient Cloud implementation (immediately available and cost transparent SaaS license model, can be tested free of charge) or on-premise (implemented in local hardware for strategic or security considerations)
With just a few lines, the functional scope of Konfuzio can be integrated particularly easily into existing IT landscapes. An exciting example of this is the direct integration into Outlook. The data extracted from the documents is available in seconds for workflows in your own ERP, DMS, BI or CRM tool. Before transferring the structured data, Konfuzio can apply further individual rules, depending on the requirements in your company.
What experts say about hyperautomation
The use of appropriate AI technologies supports companies with different levels of digital maturity in achieving economic, safe and meaningful full automation. "Additive automation through innovative language understanding using Deep Learning offers a new value driver to enable us to reliably focus on individual services in the future," says Jürg Zimmermann, Executive Vice President of the Swiss logistics company Cargologic.
In order to automate the right use cases, Oliver Kreienbrink, Managing Director of Adconia GmbH, pays special attention "to the analysis and identification of the right targets for automation, so that relevant, value-added sub-processes with a high degree of automation are prioritized".
The following processes are starting points for hyperautomation:
Error-prone, time- and resource-intensive manual tasks (through Robotic Process Automation, RPA).
Repetitive and predictable operations (rule-based decisions using machine learning, ML).
Workflows with a low degree of personalization or with common technical standards and specifications (compliance, invoice processing)
Text-heavy communications (Natural Language Processing, NLP)
Customer Service (Cognitive Agents)
Real-time tracking of handoffs between systems and teams (smart workflows)
Workflows that use unstructured data and could at best be mapped in a rigid set of rules with considerable effort
Impact through hyperautomation:
Improved quality, consistency, accuracy and processing time, as well as satisfaction among customers, employees and partners
Increased focus on strategy and core competencies
Improved employee engagement through Leadership in Automation, RPA (Robotic Process Automation) and Data Analytics.
Reduced costs, increased flexibility and sales
Save time and better allocate resources to scale your business operations
Process efficiency through intelligent process optimization and thus equipped for the digital future of the company
The enormous improvement potential of hyperautomation is achieved by:
Increased accuracy, reliability, availability and quality through consistent workflows and journeys. AI capabilities make repetitive tasks error-free and more consistent.
Improved customer experience. AI-powered digital process automation (DPA) enables modern intuitive experiences with seamless data flow across all channels.
Cost reduction by reducing the workload of employees, improving productivity, increasing ROI, and reducing the risk of errors (through more accurate data collection and analytics).
Scalability. Automation tools can be scaled quickly and risk-free, with consistent quality and without additional strain on employees.
Orchestrating humans and bots. Instead of isolated implementation, hyperautomation coordinates work across the enterprise between bots, employees, systems, partners, and customers.
Human talent for a better purpose. Optimized workflows make employees more flexible. They can turn their attention to more complex activities. Error-free, faster and better insights enable better business decisions.
Meet compliance and regulations consistently. Industry-specific regulations become more consistent through hyperautomation and with less risk of error (e.g., due to erroneous Data entry) fulfilled.
End-to-end transparency of operations. Enterprise-wide hyperautomation integrates the entire process: bottlenecks and opportunities for improvement are quickly identified.
Agility and process change. With integrated end-to-end operations, agile applications can be more easily integrated to continuously and incrementally improve business operations.
Are there challenges with hyperautomation?
For all of this, AI technology needs data. Both the volume and variety of data are increasing exponentially. With the right data strategy, this data can be used and analyzed. This allows AI to learn at a fine granular level from decisions made and thus from the natural intelligence of humans. Machines learn to recognize patterns based on training data, which they use to make future decisions. With human feedback, AI can also adjust specific use cases or redefine decisions.
Factors such as data quality play an important role, especially in industries with high regulatory requirements. If, for example, AI is to be used in recruiting, it must be ensured that no bias arises due to noise in the training data that discriminates against specific population shares. Other factors influencing the quality assurance of AI applications are the accuracy and the functional scope of the AI models. These are discussed in the AI Triangle illustrated in their interactions. This is how you safely pave the way to the future of work with hyperautomation.
Exploit the full spectrum of automation with Konfuzio
Most business processes are controlled by documents that contain business-relevant data (e.g. invoices in accounting or e-mails in customer service). A solution for professional document management and high-quality information retrieval is Konfuzio's AI-powered document management technology. It is fast and reliable in different languages and thus enables optimization of data and document related workflows in various business and application areas.
With Konfuzio you optimize the entire operational workflow when processing documents: Accept and scan invoices, recognize invoice type, categorize and archive correctly, extract relevant data correctly and arrange it in the right fields (e.g., "invoice", "invoice", "invoice", "invoice"). Provider, date, price, article, payment terms, due date), mapping of data to an accounting system (e.g. ERP or Excel), mark posting codes, set payment date, pay invoice, balance and estimate next invoice date.
Konfuzio has established itself as a specialist in AI-supported document management software. With Konfuzio, you can automate the entire Document management and streamline workflows enormously. The world's only Intelligent Document Processing toolchain makes data engineers more productive, IT operations more secure, and users more satisfied. With our solution, companies across all industries can extract accurate information from documents and make it available for various workflows (e.g. customer onboarding, verification and employee information management, in sales, contracting and pricing, contract management and claims processing). This frees up critical resources and improves operational efficiency across the enterprise - improving customer interactions and employee engagement.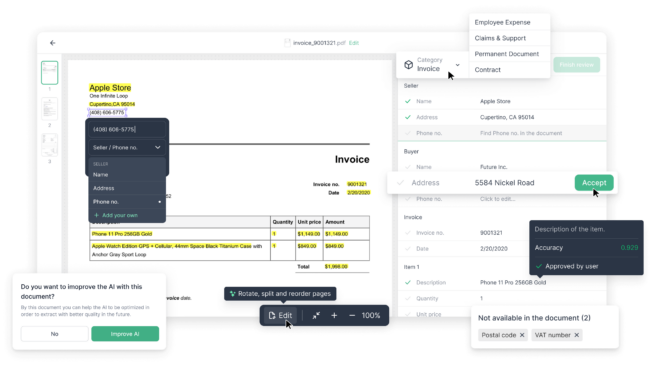 Implement hyperautomation
Konfuzio is Artificial Intelligence bundled in an integrated platform for enterprise-wide document management automation. Your all-in-one tool for automatic document processing.
Together with you, our AI experts design and optimize enterprise-wide journeys with human and digital intelligence that fully exploit the potential of hyperautomation. This improves the customer experience, increases operational efficiency and ultimately the bottom line. Our comprehensive partner ecosystem provides domain and technology expertise to help you implement comprehensive and integrated automation solutions using strategic business roadmaps for sequential implementation of automated modules. Together, we start where your business is on the path to hyperautomation and accelerate enterprise-wide transformation from there for both short- and long-term value. So in these times of change, you're already arriving at the future.
Thereby the way is the goal - Due to the incremental and iterative approach, the effects are scalable and each step leads reliably and sustainably to success:
Communicate and illustrate potential of hyperautomation (e.g. in workshops)
Identify suitable business processes (create and evaluate roadmap)
Select areas with a sufficient level of detail as initial use case, ideally already digitized workflows (Digital Process Automation, DPA)
Ensure data base with sufficient maturity for hyper-automation supported with AI analytics.
Optimize and, if necessary, redesign workflows (external and internal journeys)
Implement sequentially based on the roadmap
Evaluate and iteratively optimize performance in the short and long term
Make intelligent business process automation a priority and continuously improve your workflows - whether they happen centrally, in networks, the cloud or peripherally. For more details on how to optimize business processes and implement intelligent automation tools across your enterprise, read our article on the topic Intelligent Process Automation.
Get in touch for more information about hyperautomation with Konfuzio and registerto try out the Document Automation workflows directly.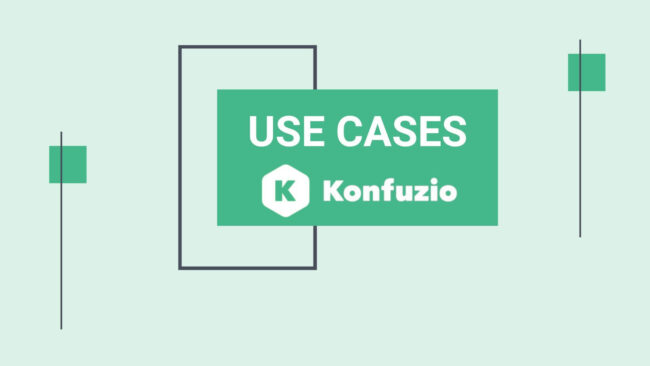 Hyperautomation is possible in all industries
As an intelligent tool for comprehensive document management, Konfuzio can support companies in all industries. Large and mid-sized companies such as system houses, consultancies and government agencies receive thousands of documents from customers and suppliers every year. Especially in highly regulated industries (e.g. finance, healthcare, education and government) repetitive and organizational tasks tie up resources - intelligent document processing enables more efficient and effective work. Many activities involved in reviewing, archiving and searching for information in documents are optimal use cases for cognitive automation for government agencies, insurance companies or credit institutions. Hyperautomation can simplify data processing across the enterprise (e.g., processing insurance claims or customer inquiries).
Konfuzio's state-of-the-art AI technology provides insightful data, analytics, and a document management system with a wealth of business-critical functions that can otherwise only be performed manually. Opportunities for extensive use of automation exist in virtually every area of business:
IT
Research and development
Marketing
HR
Distribution
Management and executive board
Finance and Controlling
Service
Purchasing or procurement
Production or manufacturing
logistics
Intelligent routing of contracts to the archive, invoices to accounting, and queries to customer support can be automated more flexibly using learning AI with Natural Language Processing (NLP) and Optical Character Recognition (OCR), as there is no need to define a set of rules for routing emails.
Document typesthat you can automate with Konfuzio are for example:
Energy certificates
Salary statements
Rental agreements
ID cards
Certificates
Customer information
Credit applications
Orders
The powerful and particularly flexible Hybrid AI in Konfuzio enables an ever-growing range of use cases for intelligent document management in any industry. This catapults Konfuzio's software to the top of many rankings. The associated benefits (due to the use of ML models trained on large data sets) are motivating many companies to make forward-looking business decisions now. Previous use cases at companies in all industries show impressive results:
75 % Time saving for manual tasks
65 % lower innovation costs
99 % Classification accuracy
93 % Extraction accuracy
Examples of successful use cases
Intelligent automation with Natural Language Processing (NLP) is used for consistent data collection and analytics of data as well as decision support for diagnoses and treatments (e.g. chatbots in remote appointment for shorter diagnosis suggestions).
Automation enables huge time savings here as documents are classified, data extracted, and assigned to cross-departmental workflows - important attention your staff can give to your customers.
"AI also helps banks close gaps in value chains," reports Kilian Thalhammer, Head of Merchant Solutions at Deutsche Bank and Managing Director of Payment & Banking. Optimized document management (e.g., recognizing, translating, and filing international ID documents) reduces the risk of errors and frees up important resources for more complex activities. With AI-supported workflows, employees receive correct customer information and personalized service recommendations in real time. This leads to enormous efficiency gains in service times in branches.
logistics
Throughout the supply chain, attention is paid to process efficiency: Optimization across material flow to financial supply chain and risk supply chain drives process and organizational development. Companies quickly find use cases in ordering processes and accounts payable, as these workflows involve considerable monotonous effort in practice.
Automation enables, for example, more consistent adherence to compliance regulations (e.g., through fewer data entry errors) and facilitates the risk assessment of a private or legal entity and the calculation of the appropriate insurance rate. AI OCR offers in the insurance industry numerous potential use cases:
Streamlined Document Management
Increased accuracy in data entry and document interpretation
Reduced risk of errors and fraud
Optimized claims processing
Competitor policy analysis
Identify potential customers
Preparation of insurance quotes
Update existing insurance contracts
By automating these tasks with AI OCR tools, Insurance and insurance agents save time and resources, improve the customer experience, and stay ahead of the competition.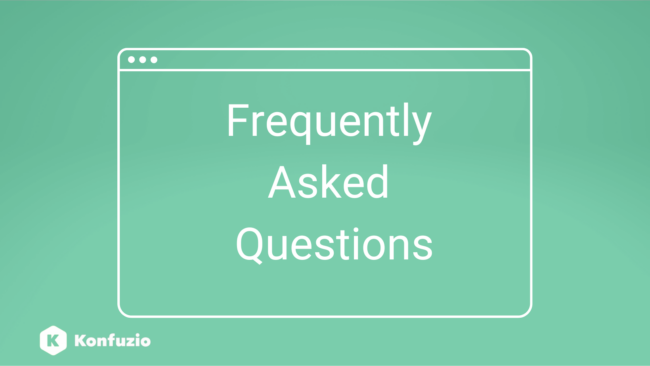 Frequently asked questions
What is Intelligent Process Automation (IPA)?
The term "intelligent process automation" refers to the AI-supported automation and optimization of business processes. For this purpose, the technologies involved, e.g. machine learning (ML), natural language processing (NLP) and robotic process automation (RPA), are combined as sequential toolchains.
What is machine learning (ML)?
Machine learning enables AI-powered systems to recognize patterns in data sets and make decisions based on probabilities.
What means OCR (Optical Character Recognition)?
Optical character recognition (OCR) is at the heart of AI-supported document automation as part of enterprise-wide process automation. It extracts text information from documents and automatically converts it into editable formats (e.g., Word, Excel, or plain text file). AI-powered OCR tools like Konfuzio makes document processing workflows even more efficient and resource-saving.
Had you heard of hyperautomation? Do you think it makes sense or do you see difficulties? Feel free to share your opinion on this topic with us!