Are you looking for an Ephesoft alternative?
Ephesoft is a company that is a IDP Softwarewith which you can intelligently optimize your data processing.
However, Ephesoft is not the best solution for everyone. For example, if you are not satisfied with the handling, the price or the selection of functions, it is worth looking for an alternative.
In this article you will find the 5 best alternatives to Ephesoft.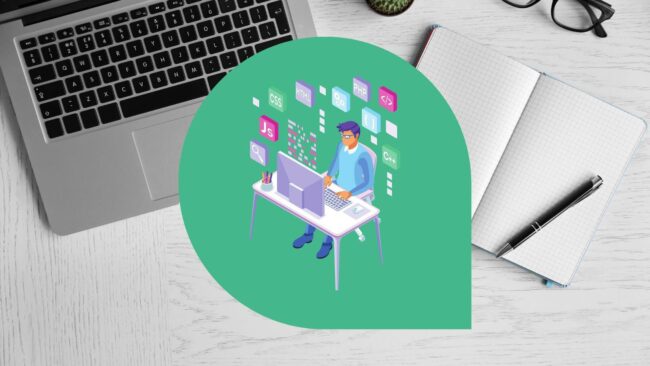 This article was written in German, automatically translated into other languages and editorially reviewed. We welcome feedback at the end of the article.
Ephesoft in check
There are not many negative reviews about Ephesoft online.
Disadvantages that are discussed mainly revolve around the lack of support in case of problems and the software environment that is not very user-friendly.
This is especially important when making changes to the data management process, such as which fields of a document the AI should read.
This speaks for an alternative
An alternative is worthwhile especially if Ephesoft does not meet all your requirements or if the software does not fit effortlessly into your software landscape.
The sense of a IDP Software is to automate document management and thus streamline the workflow. If this goal is not achieved with Ephesoft, you should look for an alternative.
Step by step: Here's how to go about finding the right provider
Determine the current state: Where do you particularly need support?
Identify the target state: What features does the tool need to have?
Make a selection: Which vendors will make the shortlist?
Make a decision: Which software suits you best?
Alternative providers to Ephesoft
There are various alternatives to Ephesoft. When choosing the right provider, the main thing you should look for is that it fits your company, your industry, your requirements and your existing workflow.
The best document management provider is the one that fits seamlessly into your business, taking tasks off your plate instead of creating new ones.
The following providers are suitable alternatives to Ephesoft:
Konfuzio

Konfuzio is a tool with all the features you need for automatic document processing.

Kofax Capture

Kofax Capture processes and integrates content directly into your key business processes and enterprise systems from any location.

KlearStack

KlearStack offers AI-based intelligent document processing.

Ocrolus

Ocrolus is primarily focused on the verification of financial documents and their authenticity.

Grooper

Grooper is an AI-powered solution that reads your documents and makes intelligent decisions about OCR, classification, indexing, and more.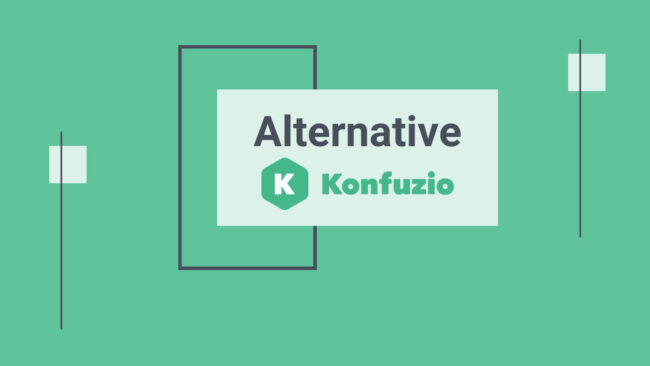 IDP software for performance and flexibility with Konfuzio
Konfuzio is a globally unique Intelligent Document Processing toolchain that makes data engineers even more productive, AI IT operations more secure, and users happy.
Konfuzio once in a check:
Cloud- and on-premises-based software for optimized document management
Easily configurable and integrable AI software
Individual customization and training options of the AI
Many integrations for seamless work
Partner ecosystem to support the implementation of AI solutions (in the cloud or on-premise)
At its heart is optical-semantic AI (Hybrid AI), which you can easily customize via the Konfuzio user interface. It combines OCR (optical character recognition), NLP (natural language processing) and CV (deep learning for computer vision).
Konfuzio is aimed primarily at system houses, consultancies and large companies in various industries. The many integrations and intuitive functions ensure smooth daily operations.
Individual changes are also possible thanks to the numerous source code modules possible for technically skilled users.
Document typesthat you can automate with Konfuzio are for example: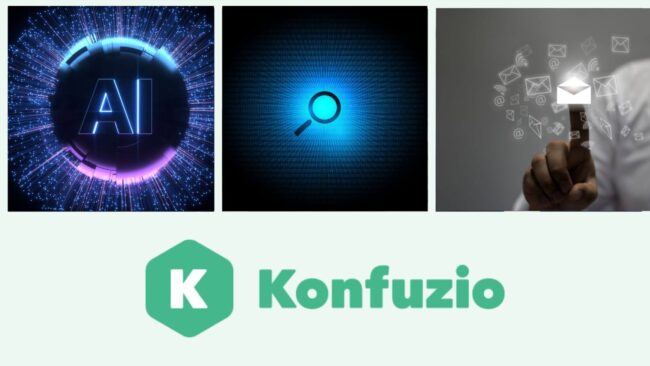 Function selection
A wide range of functions allows you to use the AI-based IDP Software of Konfuzio to fit your company exactly:
Intelligent Document Processing for automated document processing
Input Management: Processing of your mail and incoming e-mail with the automatic Extraction of data from PDF, image, Word, PowerPoint and Excel documents such as invoices, waybills, contracts and system reports
Automatically categorized filing thanks to document classification
Emails with attachments: Extraction of email data such as orders, lead notifications, system alerts, and trip confirmations
API & SDK Development: Extensive access for developers to the web interface and the document AI. With the AI and UI module, own document workflows can be implemented particularly individually.
Preparation for DMS/ECM and Document archive: Automatic preparation and correction through categorization, assignment and filing in the document archive. Secured and qualitative recording of index values and search filters.
Indexing and search functions for easy automatic storage, processing and retrieval of documents
Particularly accessible software documentation
If you want the AI to pay attention to special features when evaluating your documents, you can, for example, mark various fields as important and teach the AI how to handle this information.
Integration possibilities
Possibilities for integration are an important point when choosing your suitable Ephesoft alternative.
In the "Integrations" area, Konfuzio offers the following interfaces, for example:
Google Docs
Microsoft Teams
Microsoft Excel Power Query
Airtable
Numerous other RPA, ERP or CRM systems
In terms of price, it varies depending on the scope of use and installation environment. You can find the prices in the current Price list.
In summary, Konfuzio is characterized by the following features:
Target group: System houses, consultancies and large companies
Functions: AI-powered IDP, input management, API and SDK development for custom workflow, sophisticated indexing and search capabilities, and more.
Integration: Google Docs, Microsoft Teams, Airtable, other ERP and CRM systems
Konfuzio combines flexibility and performance. With this IDP software, you can not only optimize your document management, but also ensure that your business remains competitive thanks to evolving AI at the same time.
More alternatives to Ephesoft
Kofax Capture processes and integrates content directly into your key business processes and enterprise systems from any location.
Target group: Finance and accounting, accounting, business
Functions: Flexible API, automatic software learning, compatible with over 300 multifunction printers
Integrations: More than 140 connectors to various business applications, ECM, ERP, BPM and workflow solutions
At KlearStack you can expect the following:
Target group: Banking, finance, insurance, healthcare, manufacturing, telecommunications
Functions: Self-learning AI, template-free data extraction, customizable OCR AI.
Integrations: RPA, QuickBooks, API Documentation
Ocrolus is primarily focused on the verification of financial documents and their authenticity:
Target group: Small business finance department
Functions: Management in the areas of bank statements and cash flow analysis, identification, income and tax forms.
Grooper is an AI-powered solution that reads your documents and makes intelligent decisions about OCR, classification, indexing, and more:
Target group: Larger companies
Functions: Image processing, machine learning, NLP, and more.
Integrations: Transym, Tesseract, ABBYY and many more.
Conclusion: The IDP software must fit you!
Your main focus when choosing software should be to make sure the vendor is a good fit for you.
It is helpful to look at the following points:
Which functions are important to you?
What integrations must the software offer?
Can you cope with the handling?
Is the provider within the acceptable price range?
How much support do you need?
The more individually you can adapt the software to your own applications, the more successful its use will be in the end.
As the only German provider, Konfuzio provides a particularly powerful and flexible AI that not only optimizes document management, but also improves general Process optimization supported in your company.
What do you think about Ephesoft? Have you already switched to an alternative provider? Feel free to write your opinion on this topic in the comments!