If you want to be sustainably successful with your company in the long term, close Build customer relationships and employ satisfied people? Then you need to constantly check whether your organization can gain even more benefits from digital transformation.
The automation analog tasks and the introduction of a digital infrastructure are important key points here.
This article was written in German, automatically translated into other languages and editorially reviewed. We welcome feedback at the end of the article.
Importance of digital transformation in the company
How can you implement them in such a way that not only your company, but also your employees and the customers benefit?
In this article, you'll not only learn how to leverage digital transformation to increase employee work motivation and performance and strengthen customer loyalty, but you'll also be given a roadmap, including use cases and tools, so you can more than meet the expectations of your customers and employees.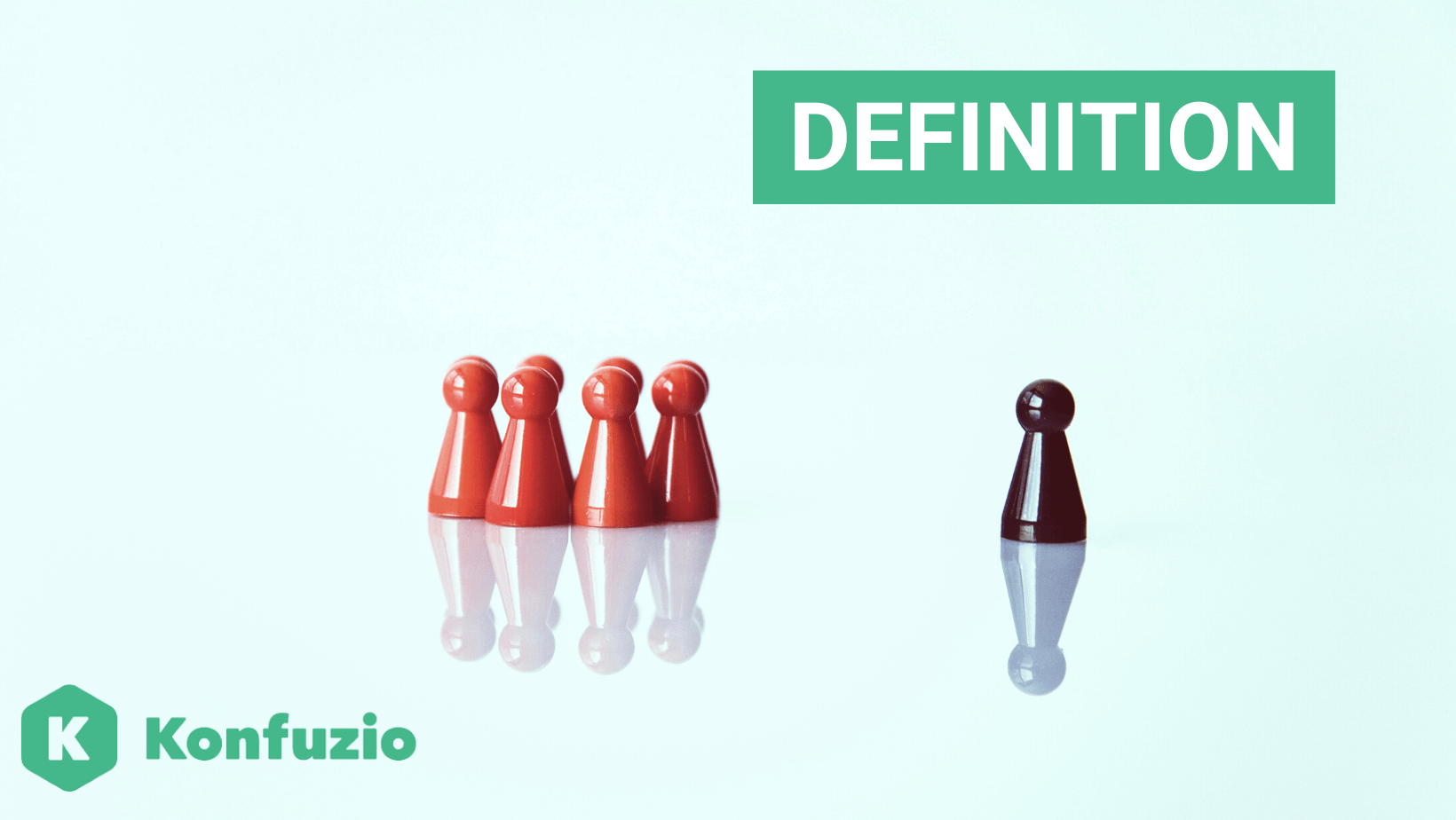 Difference between digitization and digital transformation
Let's take a look at two terms that are often used interchangeably, but they do not mean the same thing.
digitization
Digitization refers to the conversion of analog data and operations into a digital form and forms the cornerstone for the automation of existing processes, structures and procedures.
Digital transformation: definition
Digital transformation refers to the profound digital change in the structures of companies and society. In the company, it changes not only the business processes but also the value chain or value chains and other processes.
It has a much greater impact on the company and its components than digitization, which is why its correct implementation is so important.
The term "digital transformation" is often used as a synonym for digital transformation.
Examples of digital transformation technologies include:
Artificial Intelligence or also Artificial Intelligence
Big Data
Cloud services
Smart Devices
Internet of Things
Blockchain
Social media
These technologies are creating new demands such as real-time delivery and other needs among customers, which in turn is having an impact on companies in the business sector, such as the insurance industry. Many companies need to adapt and digitize existing processes in order to work more efficiently and thus satisfy the customer.
Value creation, potential, but above all speed are elementary for successful digital transformation, as can be seen in the example of the innovative and disruptive business models of Amazon, Ebay, or Spotify.
Even if the role models in the media for digital solutions are often the large corporations, small and medium-sized companies must also embrace change.
Startups generally have an easier time implementing digital transformation because they are already agile, dynamic and often have an affinity for technology. Many corporate groups seek support for their digital transformation from these technology-savvy companies.
Digital transformation in the enterprise
More and more companies are pursuing strategies to manage digital transformation - and the number is rising continuously. While in 2019 only 40 % of all companies had developed strategies for digital transformation in individual areas, by 2022 this figure had risen to 52 %. (Source: Bitkom Research)
However, the figures also show that if you seize your opportunity now and implement the digital transformation in your company, you can be more than one step ahead of your competitors and strengthen your market position enormously.
In this way, they remain agile, economically viable and competitive, while offering customers a high-quality and efficient customer experience thanks to the use of digital technologies.
In concrete terms, this can look like this, for example: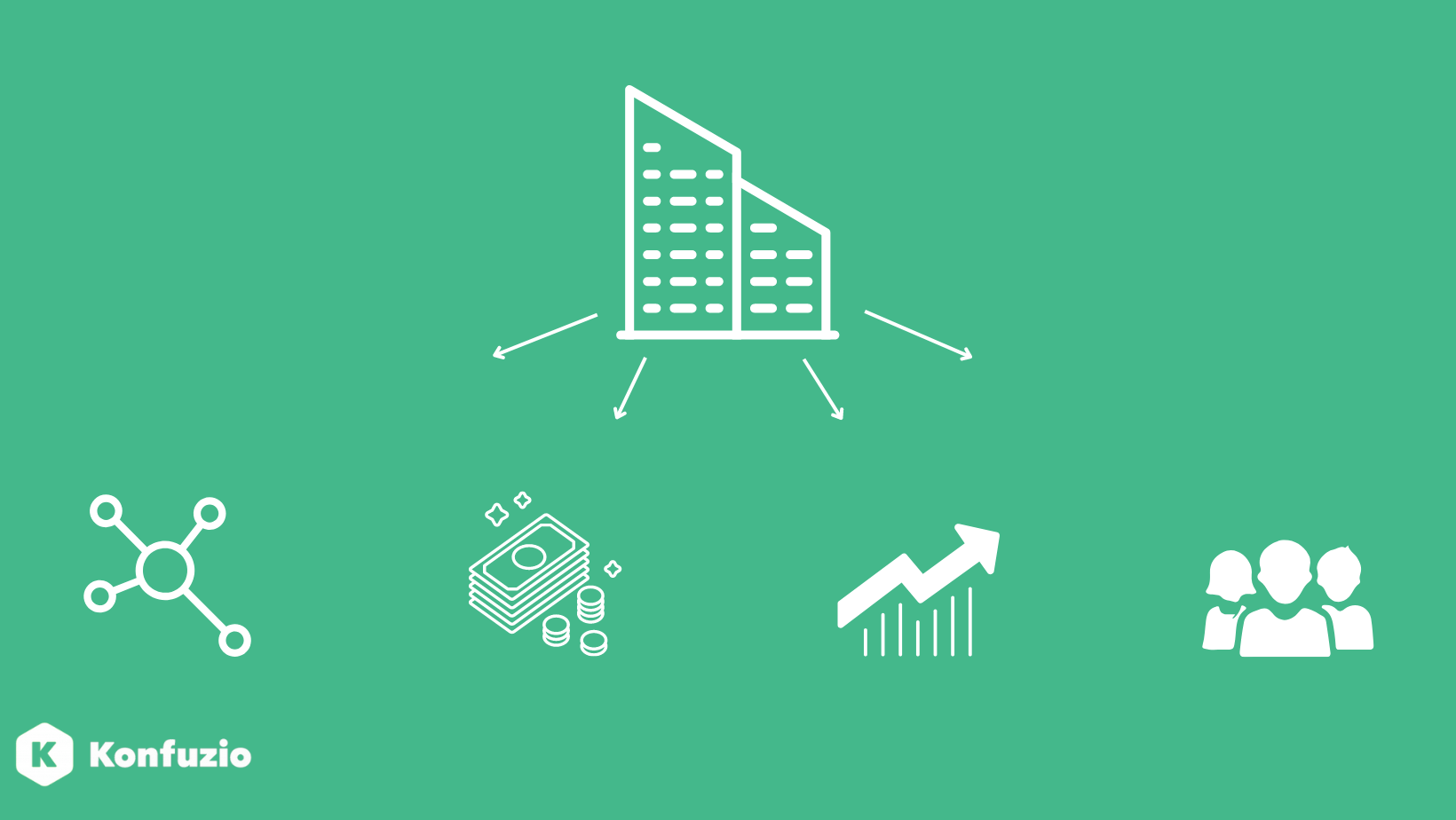 Digitizes networked ecosystems
You have to occupy your own role in your ecosystem and position yourself strategically in the right way. The focus here is on new information and communication technologies, important customer interfaces, and collaborations with partners that need to be established. Innovative digital platforms and a look at the necessary infrastructure are helpful for networking.
Increased sales thanks to digital business models
Whether you need to modify or replace your existing business models should be decided here on an individual basis. New digital business approaches enable enormous scalability by accessing new customers and strengthening the bond with existing customers. Intelligent Automation is the gamechanger for optimizing processes for digitization.
In this way, new target groups can be developed and sales increased. Tools and providers can help to quickly and efficiently fit the new business model into the existing workflow.
Cost reduction thanks to the successful digital transformation
Thanks to digitization, you can expand your digital processes and use and evaluate the data in a targeted manner in the process. From these improvements, you can then develop measures to reduce costs.
Especially machine learning and the Artificial Intelligence help you make better use of resources. There is great potential, for example, in the area of document processing, which is still mostly done manually today - although data is considered the most valuable resource in the world today.
But use a OCR text recognition with AI, you can not only scan and digitize documents in seconds, but also have previously defined data and information read out and used directly further.
Digital transformation for companies
To master the challenges of digital transformation, both your employees and the entire organization must pull together in the digital transformation and its process.
Above all, decision-makers should create the right framework conditions and ensure that not only new tools are used, but also that employees are trained and familiarized with them.
The goal is for every employee to be able to independently design new business approaches in the digital enterprise and contribute to managing the company in the networked ecosystem.
When it comes to concrete implementation, it is important that companies continue to focus on the customer, the customer journey, their needs and their satisfaction in order to be successful in the long term.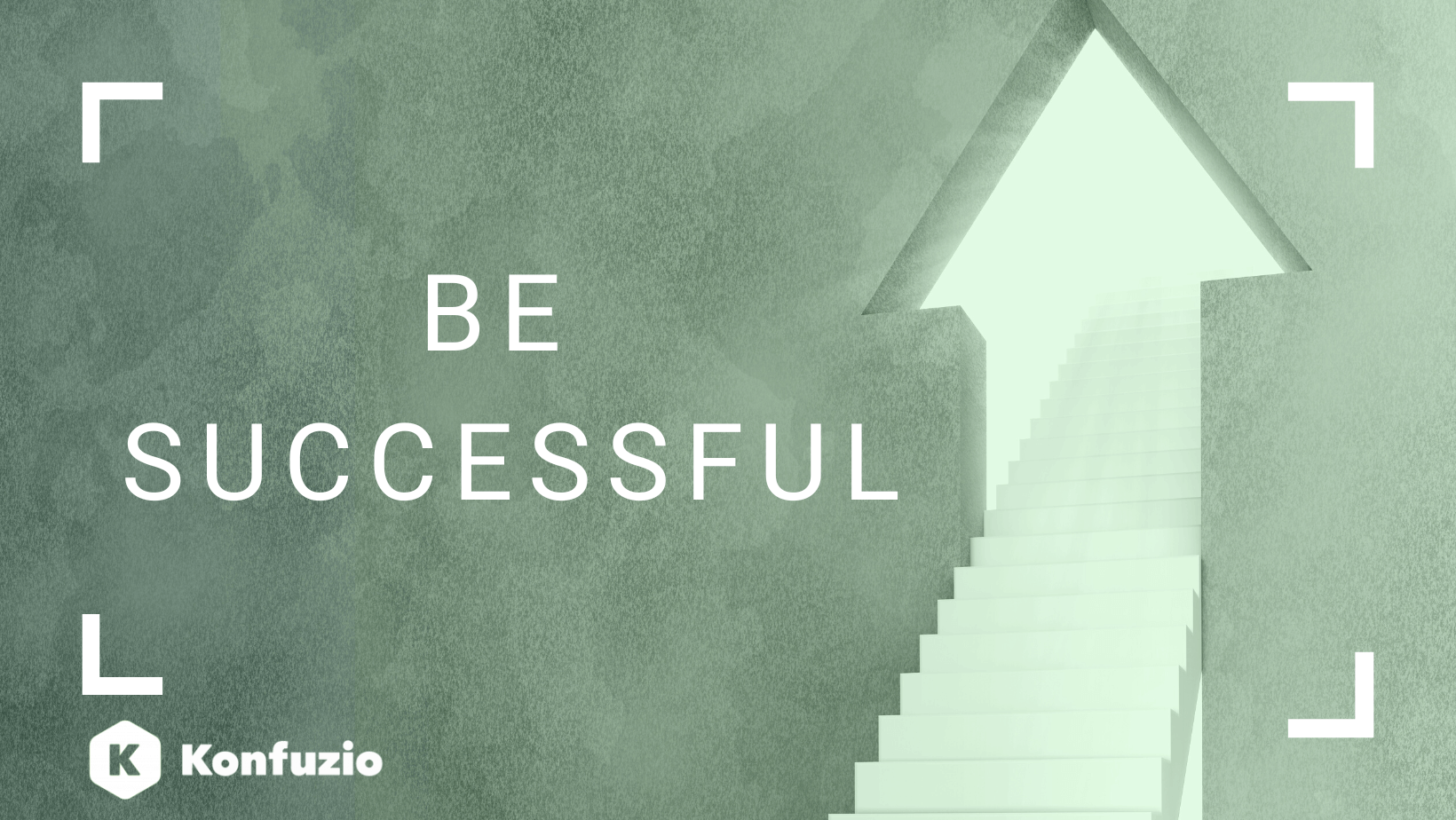 5 success factors of digital transformation
For a profound digital transformation are 5 factors for success centrally important:
Build ecosystem:

The company's own ecosystem must be actively analyzed and used in a targeted manner to successfully staff customer interfaces.

Developing digital business models:

Digital business models should be developed quickly, and in a data- and user-centric way.

Provide protected space:

A protected space provides the opportunity to test and scale technology solutions and then convince the core organization.

Train employees and organization:

Employees and the organization must have the appropriate skills to implement digital business transformation.

Integrate managers and decision-makers:

Managers and decision makers must ensure that the digital transformation is reliably implemented.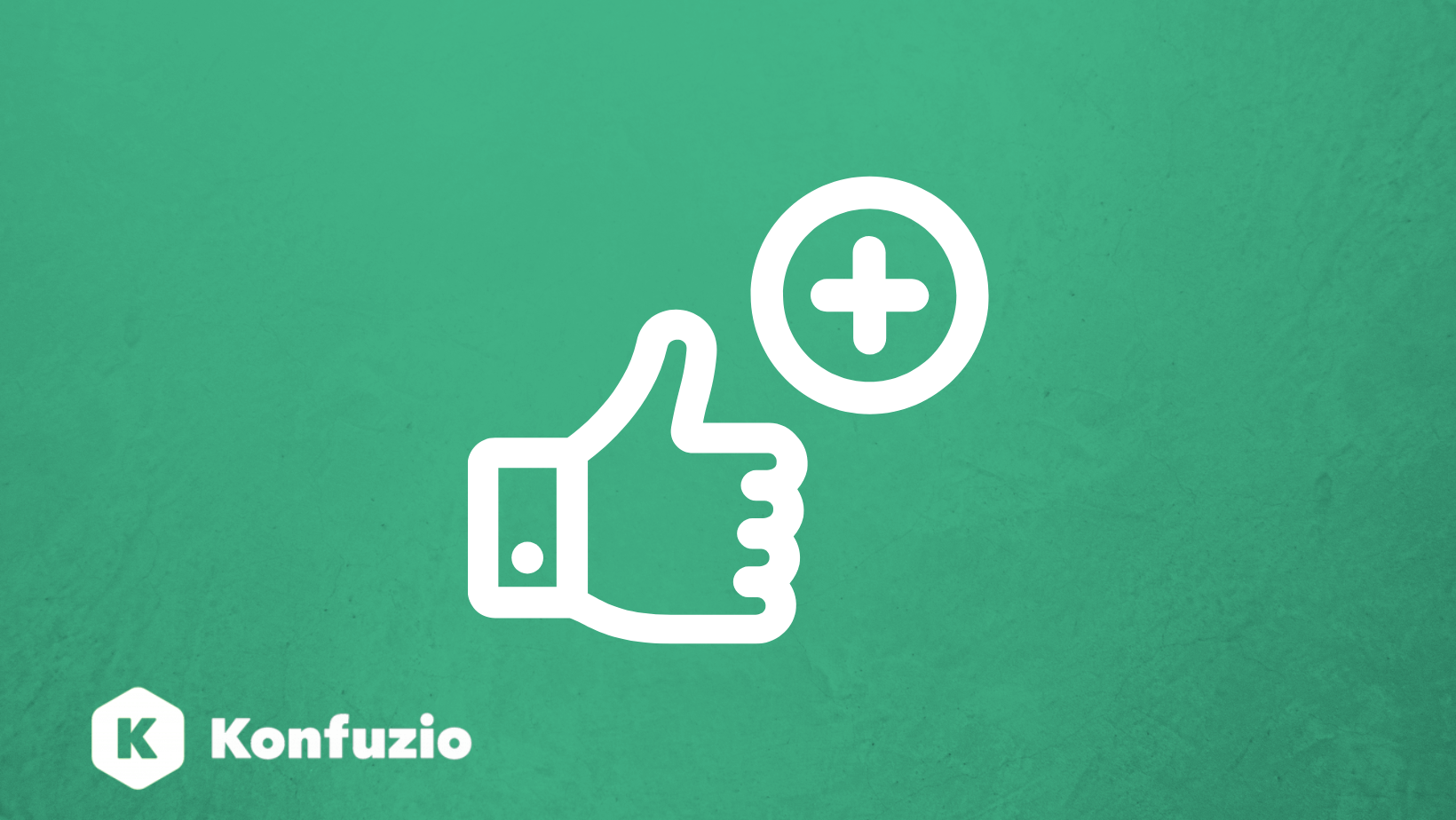 Benefits after the implementation of digital transformation
Many companies have already implemented digital transformation in their business and are reaping the benefits.
You can benefit from these advantages if you deal with the digital transformation in your company:
Accelerated business processes, e.g. through intelligent document processing with AI-based OCR through our tool Konfuzio
Cost reduction
Increased labor productivity, as with the digital document capture
Innovations that lead to more sales and profit
Improved customer service through to customer centricity and thus customer-focused opportunities for further development of own products and services
Targeted playout of ads according to parameters such as age, gender, income level and interests of the person
Improving quality assurance and the quality of the analysis itself
Improved processing of customer data thanks to artificial intelligence incl. creation of suitable offers
Digital transformation has benefits not only for the company itself, but also for its employees and teams:
Individual organization of working hours
Quickly share information
Easier collaboration especially in large teams
Creative ways of working by using new tools and methods
Facilitated organization
Conserve resources by using digital documents and folders
Sustainable documentation of work processes and materials
If you manage to arouse and maintain employees' interest in digital transformation, this has enormous advantages for you:
Not only will the further development of your company be advanced, but you will also improve the quality of your employees' work at the same time.
Companies must be aware that few strategic decisions differentiate winners from losers in the digital transformation and act accordingly.
Which of these examples of digital transformation can you implement in your company?
Digital transformation offers benefits for every company in every industry. Listed below are a few examples of areas of application for digital transformation.
Service industry and human resources
New technologies are also being used in the workplace. At the forefront, for example, are virtual reality and chatbots, but also the OCR text recognition and IDP (= Intelligent Document Processing), that simplify the onboarding process while improving employee service and support.
OCR refers to automated character recognition within images, while IDP understands the context of simple as well as more complex content.
Blockchain is responsible for the privacy and accuracy of the information.
public health and Life Sciences
Digital technologies in healthcare are a complex topic with many tasks. Artificial intelligence and machine learning are especially important for research and diagnostic programs. For surgical and medical devices, the focus is more on speed and accuracy of powerful cloud and database technologies. Patient care also benefits from mobile and monitoring capabilities.
But there is also an exciting use case in administration. For example, documents can be digitized and processed more quickly, which means that private patients in particular benefit from fast payouts.
Everyone benefits from this - the healthcare service, the back office and, of course, the patient as a customer:
Use the hospital app to manage all processes from admission to the doctor's letter in a straightforward manner
Digital invoice management thanks to OCR for fast, uncomplicated invoice payment
Digital personnel file incl. all documents from application documents and contracts to salary slips and sick notes
banking
AI in banks can be used profitably in many places.
In the back office, artificial intelligence can assist employees and reliably and quickly evaluate extensive KYC data such as that of an international ID card.
Using the OCR and IDP functions of our Konfuzio tool, you can quickly optimize insurance contracts: Bank employees or intermediary partners take a picture of the existing contract and our AI extracts all relevant data and evaluates them. This gives you an overview of your contracts and their effectiveness within seconds!
When onboarding customers, you can use the OCR text recognition of artificial intelligence to have documents checked directly for their content completeness. This means that half-finished customer inquiries, which cost a lot of time and only bring profit at a late stage, are a thing of the past.
It doesn't matter whether you're soliciting customers through traditional channels or via online forms and emails - Konfuzio's OCR text recognition works universally.
Retail
The digital transformation is creating optimized and automated logistics networks in the retail sector.
The more personalized a retailer's service, the more customers it will be able to generate. Offerings that set retailers apart include chatbots, personalized product recommendations, predictive recommendations, and frictionless omnichannel mobility.
Every industry benefits from digital transformation. Companies just need to figure out which areas they can optimize through which tools.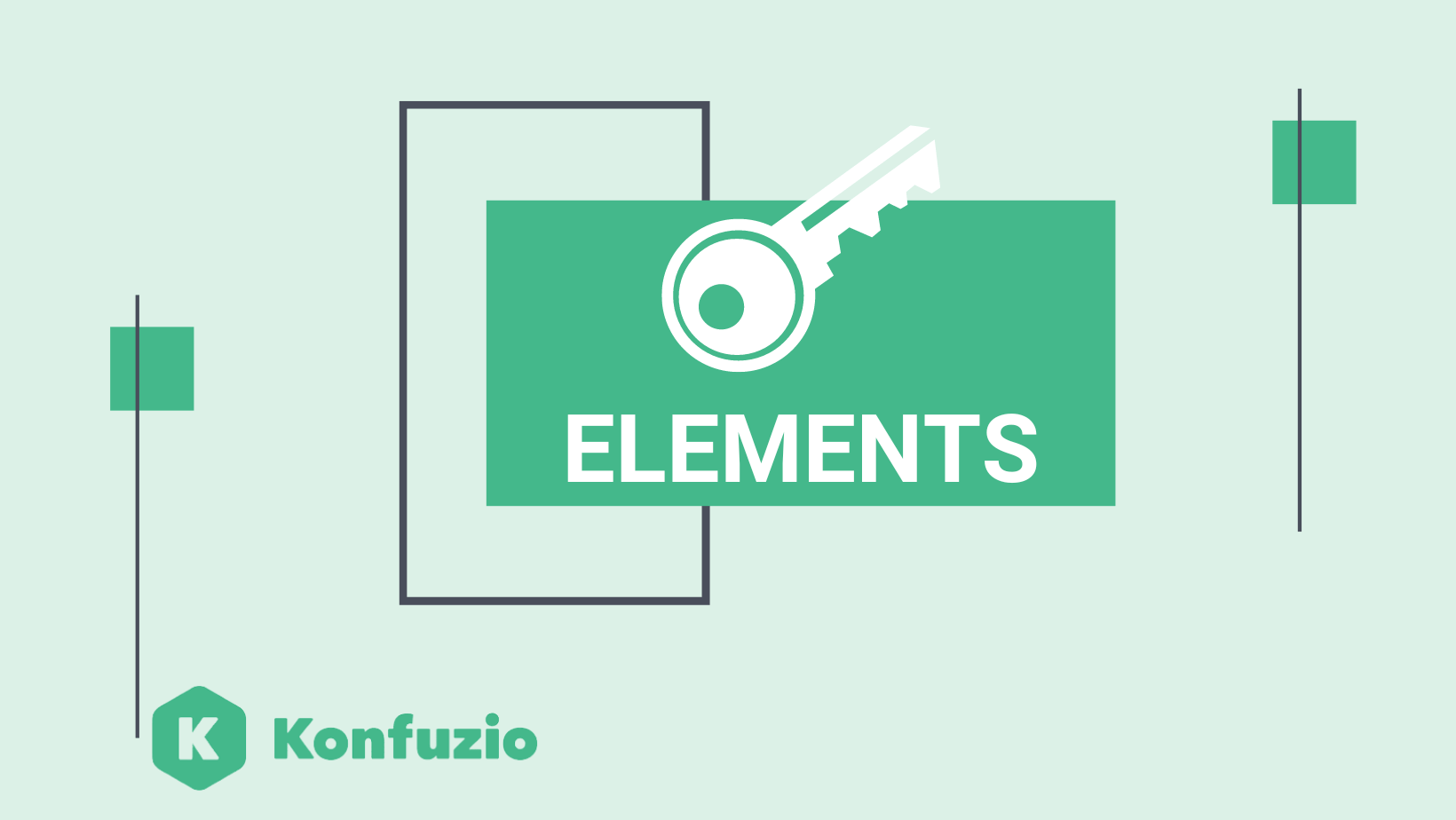 6 key areas of digital transformation for your business
There is a wide range of possible tools for your company. To effectively and successfully implement digital transformation, you need to look at 6 key areas and digital services and digitize them through appropriate applications:
Intelligent information management
Cloud services
Safety applications
IT Software
Application Services
Workflow and automation services
Intelligent information management
Any paper must be transformed into digitized content. Intelligent automation (IA) and robotic process automation (RPA) help make workflows more efficient. At the same time, they improve storage, security and compliance.
You can route digitized documents directly with automated workflows while reducing throughput and data entry.
Through Konfuzio's OCR text recognition, documents are scanned and digitized in seconds and the context is opened up at the same time. Manual processing is completely eliminated and you have all relevant data directly after the scan by Konfuzio.
This saves you minutes to hours of work time in the workflow, depending on the document.
Ultimately, a tool like Konfuzio not only provides more transparency in document processing, but also ensures that you will be well received by your customers and partners no matter what.
Cloud services
The cloud is the foundation for any kind of digital transformation and gives companies and employees a lot of freedom and flexibility to work at home or any other location, for example, without having to operate and maintain their own infrastructure.
In Germany, you must make sure that the tools are DSGVO-compliant in any case. In most cases, it makes sense for you as a company to use a provider who hosts your cloud. This provider takes over all maintenance work and makes the cloud available to you without additional effort.
A private cloud is suitable for the majority of companies, where they can not only manage their data and documents securely and in compliance with data protection, but also have more resources to develop their business activities. A provider that is broadly positioned and offers enterprise solutions is OVHcloud.
Safety applications
Enterprise network security is business-critical. So you definitely need to deal with this issue.
If you want to prevent data leaks and hacker attacks, you need to create and implement a comprehensive security plan.
4 points should be on your list in any case:
Cloud Security: Cloud configuration, APIs and system vulnerabilities should be reviewed and secured.
Authentication and Identity & Access Management (IAM): Two-factor authentication including proof of identity as well as the allocation of access rights protect against unauthorized intrusions.
Endpoint SecurityEmployees should be made aware of the danger posed by endpoints such as PCs or smartphones, e.g. insecure websites.
Social engineering: Emails with dubious links are an easy way to gain access to a company. Train your employees to avoid a hacker attack here.
IT Software
If you want to implement the digital transformation, companies also face various challenges in the area of IT software. That's why appropriate applications are essential.
These applications ensure that your company's systems are always up to date and run smoothly in the background.
Make sure that the softwares you use not only support your business, but also help you stand out from the crowd.
Providers of individual software development are particularly suitable for this purpose for special optimizations. One possible improvement is, for example, the automation of manual processes such as customer data maintenance or document management of various document types.
Check in which area of your company many processes still run manually and where you see the most profitable potential. Address these areas first when it comes to optimizing IT software.
Application Services
They offer companies uncomplicated access to various softwares and applications that support the company in the changes of digital transformation.
Where can you support your company in its digital transformation?
Which business processes may be digitized and thus optimized?
Where are your employees taking an unnecessary amount of time to complete a task that an artificial intelligence could complete in seconds?
The main focus must be on optimizing your business processes. Business documents such as invoices and forms are a main part of any business.
Konfuzio supports you, for example, not only to digitize your business documents using AI, but also to process them directly. Recognize within seconds which document it is, which information is relevant for you and how you can proceed with the content.
Our partners' solutions integrated with Konfuzio provide inspiration for further application possibilities:
Workflow and automation services
Various tools make it possible to implement simplified but powerful workflow processes in the company.
This can be done more intelligently, for example, by storing all data and documents centrally and sorting them uniformly. New documents are scanned and entered using OCR, while the data is processed directly by an AI and made available to your employees.
Gone are the days of analog document processing and you also benefit from the location-independent availability of documents through the cloud. Cross-departmental document processing is thus possible at any time and accelerates your company's workflow enormously.
Conclusion - Digital transformation enables companies to develop in the long term!
The fact is that you cannot avoid digital transformation if you want your company to be successful.
Which work areas and processes can you digitize?
Repetitive processes that require a lot of manual time and energy are particularly suitable for digitization, e.g. document management.
Are you ready to use tools to implement digital transformation internally as well?
Digital transformation happens inside and outside the enterprise. To truly transform digitally, you should be aware of the opportunities in every area of your business.
What step do you need to take first to get the process rolling?
The first step on the path to digital transformation is to determine the current state of your company's digitization and then analyze which areas offer potential for digital transformation.
In my opinion, the back office holds enormous opportunities for automation and optimization at any company.
There is no such thing as a company without document processing, so you should definitely look into digitization in this area.
A good start is the article Document management software: 7 steps to intelligent document managementthat shows you the concrete steps you need to take to revolutionize your document management.
If you want to gain a competitive advantage while optimizing your business in terms of effectiveness, digital transformation is the key factor you need to embrace.
What do you think about digital transformation in the enterprise? Is it possible for companies to achieve long-term success without it? Feel free to write your opinion about it in the comments!