Looking for an AWS Textract alternative for your business? Already reviewed Amazon's product for your needs, but not satisfied with the feature set, price, or handling of Amazon's OCR software?
Although AWS Textract is aimed at all sizes of businesses and is powered by the giant Amazon, the software is not suitable for every company.
The functions are very much geared towards simply reading out the documents and also offer the user little support for more advanced tasks such as input management or setting up a categorized filing system.
Thus, Textract is not suitable as a tool for ambitious companies looking for a versatile OCR software.
Find the 5 best alternatives to AWS Textract in this article.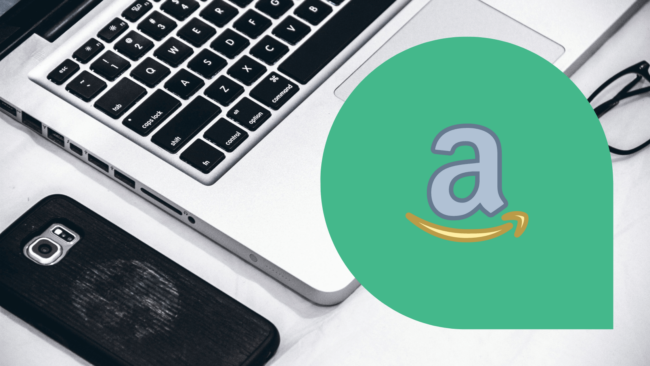 This article was written in German, automatically translated into other languages and editorially reviewed. We welcome feedback at the end of the article.
Disadvantages of Textract
Textract from Amazon has several disadvantages:
Limited speech recognition: Textract only supports text recognition in English, Spanish, German, French, Italian and Portuguese.
Manual Retraining: Incorrectly extracted values must be manually checked and annotated, since Textract cannot be trained again.
Extraction of user-defined fields, such as GST number or bank information from an invoice is not possible
Difficult integration: Integration with other providers only possible to a limited extent
No possibility of fraud check by validating data or finding pixelated areas. Only reading the entire text from an uploaded text is possible.
No vertical text extraction: Invoice numbers or addresses in vertical orientation cannot be read.
An alternative is interesting for all companies that are looking for seamless OCR software that they can also customize to their needs.
Amazon Textract - Analysis in detail
Amazon Textract is an OCR-based service from AWS that enables fast information retrieval from documents. The service is accessible both through the user interface and API calls. The extracted data can be returned in different formats: as text-based label-span pairs, as bounding box coordinates of extracted key-value entities, or as raw data split into lines/words. We have tested the first two of these approaches via API calls.
The extraction of label-span pairs gave significantly better results than our tests with the Donut Model: Evaluation based on ground truth annotations yielded success rates between 20% and 77% in six categories, with an average of 37% (all results at span level only; Textract's labeling conventions do not overlap with our label set). Textract's successfully extracted label types include:
INVOICE DATE (e.g. April 2018)
STREET (e.g. sample street 78)
CITY (e.g. Nuremberg)
INTERIM TOTAL (e.g. 2,759.19)
However, the total set of entities extracted in this way is still much smaller than the set of our ground truth labels. Therefore, we decided to experiment with bounding box coordinates of key-value pairs. This approach does not provide precise information about the types of labels extracted, but only shows the coordinates of entity groups that are related as key and value (e.g., key: subtotal, value: 2,800).
This method yielded far more results than the previous one; the span-level predictions covered over 50% of the ground truth annotations, but exact calculations are not meaningful because information not included in the ground truth annotations was also extracted.
This is why you need an alternative to Textract
Document management is a time-consuming area in your company. With the right software for you, you can ensure that document management in your company is optimized and that you save valuable time.
This requires more functions than simply reading out documents.
How to find the right provider
Determine actual state: Where do you particularly need support?
Identify target state: What features does the tool need to have?
Making a selection: Which vendors will make the shortlist?
Make a decision: Which software suits you best?
To make it fit seamlessly into your business, you need a provider other than AWS Textract.
Alternative providers to AWS Textract
There are several alternative providers to AWS Textract. Choose the provider that best fits your business and whose features are aligned with your needs.
As an alternative to Textract, for example, the following 5 softwares are suitable:
Konfuzio

Konfuzio is an all-in-one tool for automatic document processing.

KlearStack

KlearStack offers AI-based intelligent document processing.

AIDA

AIDA automates workflows through AI and machine learning.

UiPath

UiPath optimizes processes and delivers insights that shape the path to digital transformation.

Rossum

Rossum brings all document processing tools together in one cloud.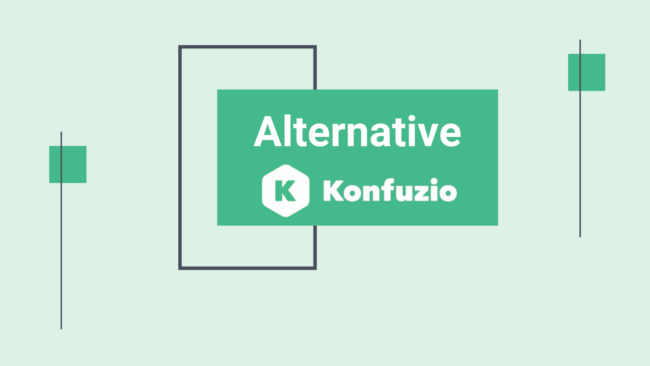 Powerful and particularly flexible AI from Konfuzio
Especially if you value a high-quality and flexible AI-based OCR application, Konfuzio is worth a look.
Konfuzio makes efficient and effective intelligent document processing in the cloud or on-premises possible through various features that you will find specifically later in the chapter.
It is the German alternative to AWS Textract, UiPath or IBM.
Konfuzio is particularly suitable for system houses, consultancies and large companies, as it has multiple integrations and a wide range of important functions.
At its heart is optical-semantic AI (Hybrid AI), which can be easily customized via the Konfuzio user interface. It combines OCR (optical character recognition), NLP (natural language processing) and CV (deep learning for computer vision).
In addition, the numerous source code modules enable technically savvy users to customize the software individually and autonomously.
Typical documents whose processing you can automate with Konfuzio are e.g. invoices, Insurance policies, vehicle documents or more Forms.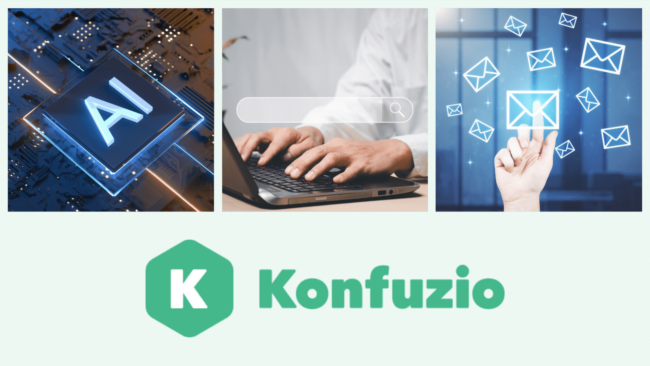 Functions
Konfuzio's AI-based OCR service is characterized by the following features:
Intelligent Document Processing for automated document processing
Input Management: Processing of your mail and incoming e-mail with automatic extraction of data from PDF, image, Word, PowerPoint and Excel documents such as invoices, waybills, contracts and system reports
Automatically categorized filing thanks to document classification
Emails with attachments: Extraction of email data such as orders, lead notifications, system alerts, and trip confirmations
API & SDK Development: Extensive access for developers to the web interface and the document AI. With the AI and UI module, own document workflows can be implemented particularly individually.
Preparation for DMS/ECM and Document archive: Automatic preparation and correction through categorization, assignment and filing in the document archive. Secured and qualitative recording of index values and search filters.
Sophisticated indexing and search functions for easy automatic storage, processing and retrieval of documents
Particularly accessible software documentation
Konfuzio's AI can be customized by your developers to meet your company's requirements. For example, you can mark different fields as important and thus teach the AI how to deal with them.
Integration possibilities
In addition to high-quality OCR software, it is also important to be able to combine it with many other systems that your company already uses.
In the area of "integrations" Konfuzio is broadly positioned:
Google Docs
Microsoft Teams
Microsoft Excel Power Query
Airtable
Numerous other RPA, ERP or CRM systems
The prices of the software vary depending on the scope of use and installation environment. You can find the prices in the current Price list.
In summary, Konfuzio is characterized by the following features:
Target group: System houses, consultancies and large companies
Features: AI-powered IDP, input management, API and SDK development for custom workflow, sophisticated indexing and search capabilities, and more.
Integration: Google Docs, Microsoft Teams, Airtable, other ERP and CRM systems
Konfuzio software provides you with more application options than just OCR software. Through many additional functions, you can not only seamlessly integrate the tool into your company, but also automate other critical business processes and thus efficiently develop your company.
Other AWS Textract alternatives at a glance
KlearStack offers the following:
Target group: Banks, Finance, Insurance, Public health, Production, Telecommunications
Features: Self-learning AI, template-free data extraction, customizable OCR AI.
Integration: RPA, QuickBooks, API Documentation
At AIDA is about adaptive document automation:
Target group: Smaller companies
Features: Global adaptive intelligence, anomaly detection, data retrieval, document archive.
Integration: Dropbox, OneDrive, Xerox, SAP and more.
UiPath offers OCR software in addition to many other application options. Large companies in particular benefit from the provider:
Target group: Large companies in the banking & financial services, healthcare, insurance, public sector, manufacturing industries.
Features: AI-based document processing for PDFs, images, handwritten documents and scans, customized AI training.
Integrations: AWS, Microsoft, SAP, Tableau and more.
Rossum is suitable for larger companies in many industries and provides cloud-based OCR software:
Target group: financial companies, logistics & transport, technology, health, insurance and many more.
Features: Special filters such as for spam, individual sorting system of documents, fast learning AI incl. e. g. e.g. direct adaptation to changes in layout, low-code for many own adaptations
Integrations: An open API system allows you to easily connect Rossum with existing systems.
Conclusion: Many alternatives to AWS Textract
Although Amazon's AWS Textract is a frequently used provider, it is not always the optimal solution.
Many alternatives are better suited to the needs of companies and their industries. When selecting, it is important to choose the right provider for your industry and company size. This will ensure that you have the features and application capabilities you really need.
The more custom you can tailor a software to your needs, the better the results will be.
Konfuzio, as the only German provider, provides a powerful and particularly flexible AI, with which you can Process optimization beyond pure document management.
What do you think of AWS Textract? Have you already switched to an alternative provider? Feel free to write your opinion on this topic in the comments!